Mamas, have you ever tried a spin class?
We hadn't before, but we're learning all about it from our new sponsor, Revolution Spin Indoor Cycle Studio. They're new, at 5001 W. Pauline Whitaker Parkway in Rogers, and they are serious about fun.
It's basically a big dance party on a bike going nowhere. As busy moms (so.very.busy) our physical and mental fitness is key to dealing with all the demands. We need a place to escape the rest of the world for an hour for a mental reset.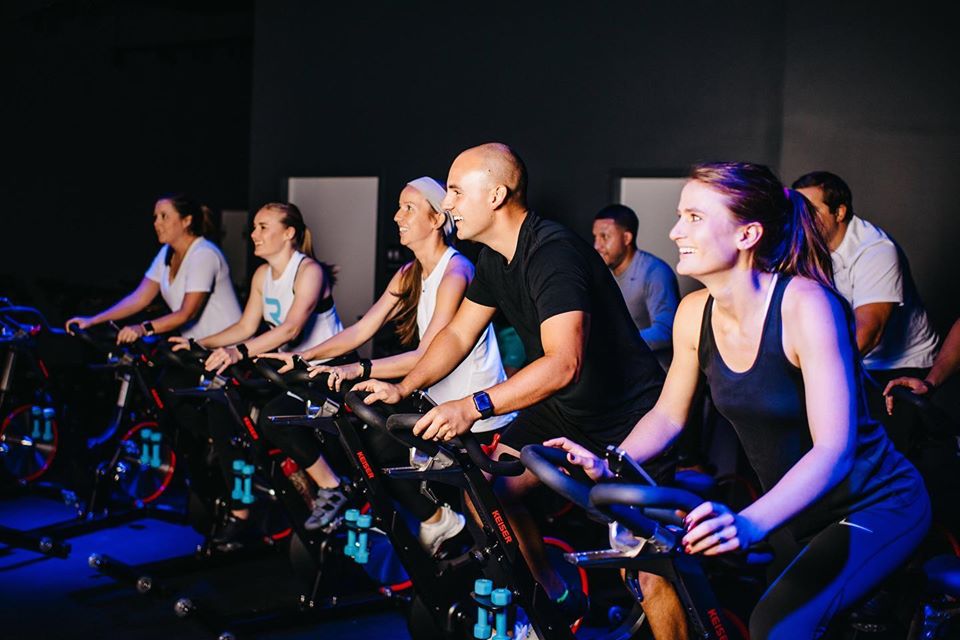 The instructors at Revolution Spin can help with that. They've all got lots of energy and puts together a spin playlist that makes it easier to burn 400-600 calories in a 45-minute class. (How crazy is that?!) The power class is full of sprints, hills, seated climbs and getting those miles in during the ride. The rhythm class is 45 minutes of high energy biking with great music that we understand has an addictive quality 🙂
This is Krystal Canzoneri, one of the rockstar instructors at Revolution Spin: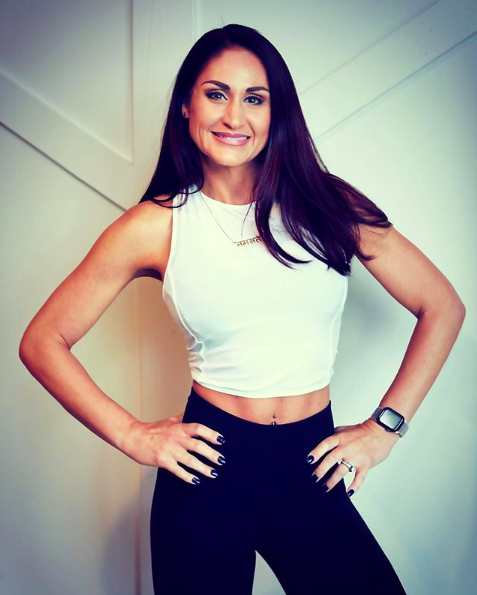 Krystal says, "I received my nursing degree in 2004, and practiced as a High Risk OB Registered Nurse before deciding to hang up my stethoscope for my spin shoes. I have an amazing family that keeps me on my toes.. one doctor husband, a woman-child, a teenage boy, and a younger copy of myself. We have a Pomeranian named Coco, and she's the real boss of the house. My style of teaching is high energy, soulful, party on the bike! We ride to the beat – music and movement heal. It would be an honor to invest in you and your fitness journey."
Grant Washburn and Matt Alderson are co-owners of Revolution Spin. The two friends had desk jobs and were out of shape until they started taking group fitness classes at lunch. They got great results from spin — both lost a lot of weight – and realized there was a need for Spin in the NWA.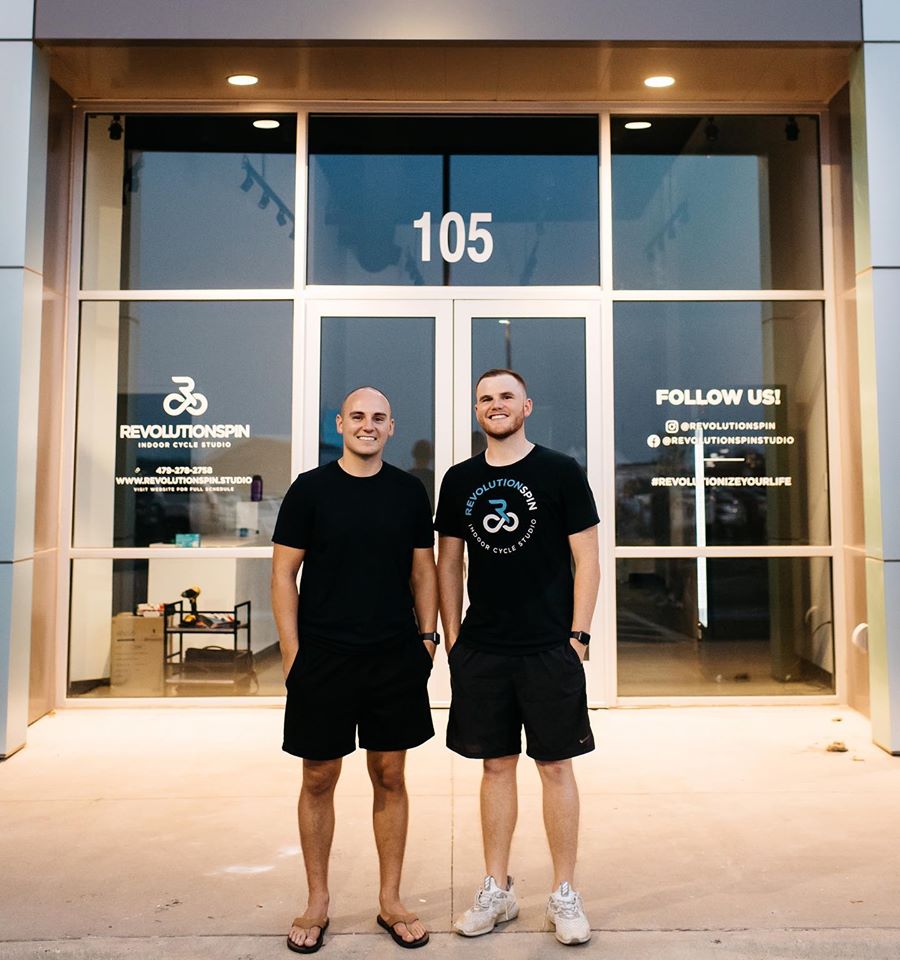 So, how does it work?
You get a complimentary pair of cycling shoes with each reservation and clip in. If you want to choose your specific bike before you arrive, you can. Just use Revolution's spot scheduling tool.
By the way, it's a total body workout, not just a workout for your lower body. Core and upper-body movements are incorporated into classes. At Revolution Spin, each bike is equipped with a pair of weights to increase the rider's lean muscle tone. And the instructors have a whole repertoire of movements designed to tone your whole body.
You, as the rider, can always adjust the bike resistance and modify movements to adapt to their fitness level.
Corporate team building or group parties?
Yep, you can reserve the entire studio and ride exclusively. Whether it's a group of mom friends, a corporate outing or an athletic team, you can rent out Revolution Spin in its entirety.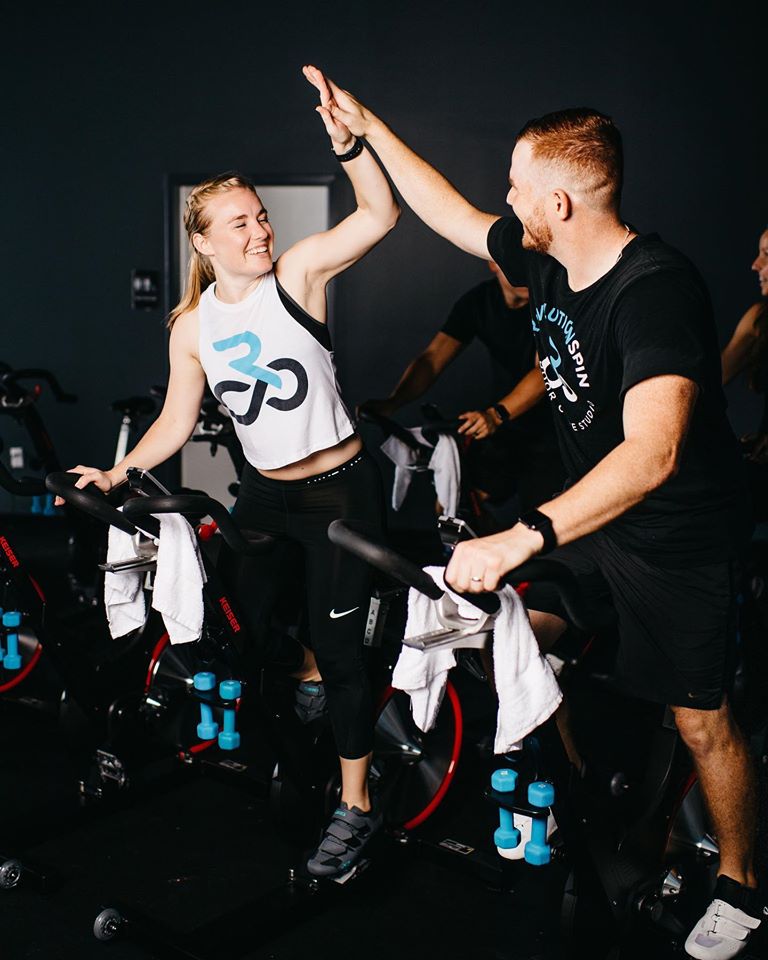 Matt Alderson, one of the co-owners, said, "I love how group fitness brings people together and pushes you towards a common goal. There are very few workouts that are as high energy, motivating, and fulfilling as a spin class, and this is exactly what Revolution Spin will provide every day you step into our studio.
"This is no ordinary gym. There's no doubt you will leave sweaty and sore, but also with a sense of accomplishment and a smile on your face."
Co-owner Grant Washburn said, "Taking part in group fitness classes changed my life drastically. The accountability, camaraderie, and motivation that these fitness settings provided were nowhere to be found when trying to reach my fitness goals on my own. Revolution Spin is here to provide those life-changing experiences."
You can find Revolution Spin on Facebook and Instagram. You'll want to see all the cute pics of their mascot: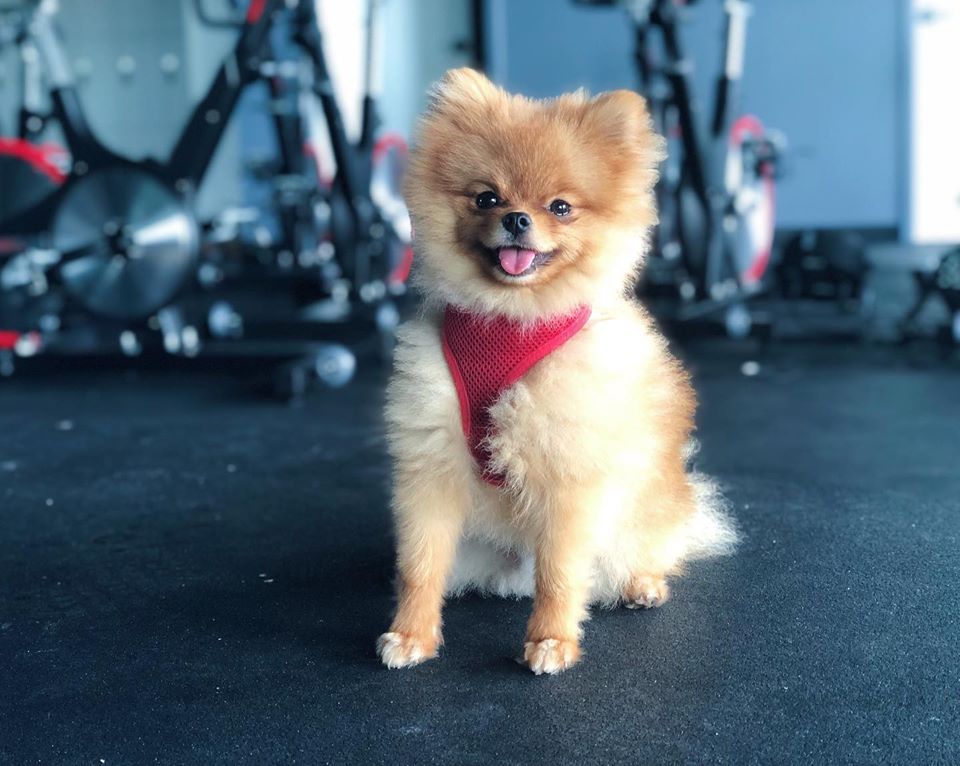 Oh, and mamas, STAY TUNED. We'll have a special Spin Revolution giveaway next week! Wheeeee!!