After three months of photo submissions, the panel of judges have decided on a grand prize winner. And the winner is….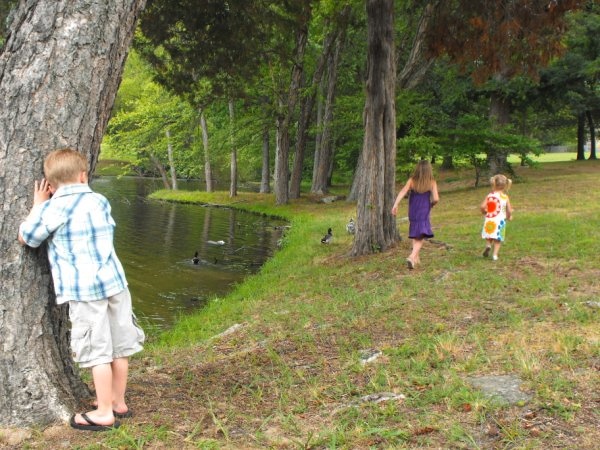 Leah Carpenter!! Congratulations, Leah! Aren't you glad you had your camera with you that day?
Leah submitted this photo in June, when the theme for the month was "Kids on the go." She snapped this picture when her daughters took off to go see the ducks at the park. They left their little brother behind because he insisted on staying put and playing on the nearby bridge (although Leah says the picture turned out looking like a game of hide and seek!) Leah is a second grade teacher in Prairie Grove. To read more about her and her family, click HERE because she was recently featured in our "Five Minutes with a Mom" category.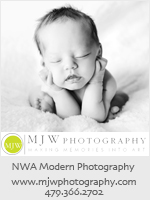 Leah will snag the grand prize which is a free photo session with Melinda Worthington of MJW Photography. (Click here to see Mindy's portfolio on her website.) She will also get to choose her favorite shot from that session and receive a 16×20 wall print of that shot. So congrats to the Carpenter family! We know you'll love your session with Mindy.
And thanks so much to all the moms who sent in snapshots. They are SO much fun to look through in our photo gallery. If you missed seeing the photos selected as finalists during June, July and August, just click HERE to go to the Picture Mama category and browse through the pages. Or click on the photo gallery below to see all the photos.
Watch this category for news about upcoming snapshot contests. In the meantime, please keep sending us cute pics of your kids. We'd love the chance to show them off in our photo gallery (click here to see it) and in the Polaroid frame at the top of the page.