It always pains us to pick just one winner, but this mama won the giveaway fair and square with Random.org!
The winner is … Angie Coleman! And it sounds like she could use it, since she hasn't been out for a girls' night in at least 14 years. In case you missed, it here's Angie's comment:
"I don't think I've ever had a "Girl's Night Out"- not for 14 years anyway (since I got married and have a son). Before marriage there were lots of fun times- some didn't even involve the police. I'm thinking a fabulous Girl's Night Out is just what I need! And THANKS for all the fun raffles and giveaways! XOXOXOX"
Angie, who makes "mommy necklaces" (click HERE to check out her website) will enjoy dinner out at delicious Bordinos Italian Restaurant – AND receive two tickets to the summer's hottest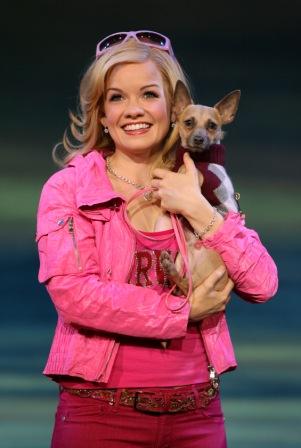 show at Walton Arts Center – Legally Blonde The Musical!
About the show: Broadway's new smash hit musical follows the story of sorority star Elle Woods. People underestimate this blonde who doesn't take "no" for an answer. When her boyfriend dumps her for someone more "serious", Elle puts down her credit card, hits the books and sets out to go where no Delta Nu has ever gone before – Harvard Law. Along the way, Elle proves that being true to yourself never goes out of style.
And don't forget: those who don't win the tickets will receive a special Motherlode discount if you wish to purchase tickets for this show. Expect to see an offer from Walton Arts Center in your e-mail over the next week with some great savings opportunities to see the show.
Performance times are Tuesday, July 7th at 7 p.m., Wednesday, July 8th at 7 p.m., Thursday, July 9th at 7 p.m., Friday, July 10th at 8 p.m., Saturday, July 11th at 2 p.m. and 8 p.m., and Sunday, July 12th at 2 p.m. and 7 p.m. Tickets start at $30 each. You can purchase tickets at the Walton Arts Center Box Office by clicking here or by calling 479-443-5600.