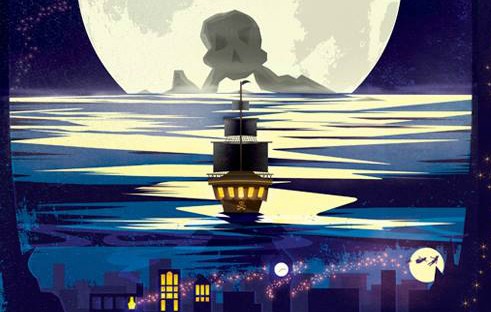 Happy Friday, mamas!
The weather will be beautiful this weekend and there's no Razorback game in town (or on television) so this is the perfect time to round up the kids and head to the Walton Arts Center on Dickson Street in Fayetteville.
There will be four performances of the classic story Peter Pan, a beautiful production that will whisk you away to Neverland. This show is produced by Trike Theatre and directed by Jason Suel. And you just might recognize some of the actors and actresses in this show, since the cast is made up of local kids. (My family is going to cheer on our neighbor, Evan Levine, who is part of the show. Break a leg, Evan!)
Here's a list of the show times this weekend:
Saturday, October 26, 2013 at 2 p.m. and at 5 p.m.
Sunday, October 27, 2013 at 2 p.m. and at 5 p.m.
Tickets only cost $8 for students and seniors and $12 for adults. Call 479-443-5600 to order tickets!
Click HERE for more info on the show.
Click here to get more info about having your child participate in Trike Theatre.