In this nwaMotherlode segment, Savvy Banking, you'll find the answers to a variety of pressing money questions submitted by Northwest Arkansas moms.
This month's question, answered by David Cherry, is:
Q: What is your recommendation on how much someone should have in savings? Is it better to save in a traditional savings account OR money-market account? What are the pros & cons?
These are some good questions, so let's start with the first one. A good general rule is to keep at least three month's worth of living expenses saved up. Of course, if you don't have a savings account yet you have to start somewhere.
The first goal then would be to build up $1,000 to put in savings for an emergency fund. You could do this by selling items around the house, pulling what you can from checking, and cutting back on non-essential spending like eating out or shopping for a while.
This $1,000 will be your first line of defense in the case of an emergency, like a car repair or a trip to the doctor. It can be frustrating to have to spend this hard-saved money, but it's better than having to put it on a credit card that will eventually end up costing you more in the long run.
A traditional savings account is the best place for this money because money market accounts generally have a higher minimum balance requirement of say $1,000 and if you fall below the minimum you will have a monthly fee.
Savings account rates aren't high right now, averaging about .05% APY, but this is a safe investment vehicle that will only drop in value if you pull the money out. You can also tap into your savings whenever you need to, but you are limited to six withdrawals per month. Most savings accounts have a minimum balance requirement so you will incur a small fee that month if you fall below the minimum.
Once you've accumulated upwards of $5,000-$10,000 you would certainly want to look at placing some the funds in a money market held at the bank which would earn a higher rate than in a traditional savings account.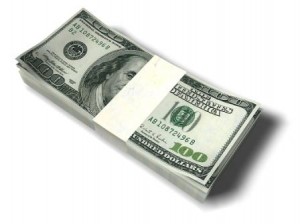 Money market rates are usually tiered, meaning you earn more interest if you keep a higher balance. As your balance increases, so does the rate. As your balance decreases the rate will decrease as well.
The interest you've earned up to that point stays in the account. Money market accounts pay interest on the daily collected balance then the interest is credited to the account either monthly or quarterly depending on the institution.
Like a savings account, you are able to draw the money out whenever you want. The difference with a money market is you are allowed to have six withdrawals per month, three of which may be by check. If you exceed your six withdrawals per month however you may incur a fee for each withdrawal or be asked by the bank to change the account over to checking account that would allow unlimited withdrawals, thus also losing the higher interest rate.
As you can see, savings accounts and money market accounts are similar with slight differences such as rates, balance requirements and withdrawal methods.
The bottom line is you'll want to start out with a savings account, keep adding to it as you can, then open up a money market when your balance allows. Saving can be hard sometimes, but you always want to pay yourself something each time you get paid. Even if it's a small amount.
Before you know it, you'll have that $1,000 saved.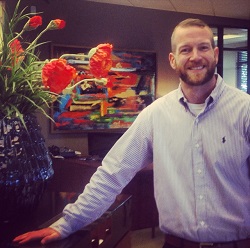 David Cherry is the Commercial Services Officer and Retail Team Leader for the FNBNWA Pinnacle Branch. David has over 11 years of banking experience in every area from retail banking, lending, and business development. David lives in Fayetteville with his wife of ten years Laci, his five year old daughter Scarlett, and his two year old son Silas. Their family enjoys spending lots of time outdoors working and camping, eating dinner together, reading stories, and attending services at the Johnson Church of Christ.
Note from the mamas: Click here to read previous Q&As with First National Bank of NWA which focus on money questions like how to save for your kids' college, how to bank from your smartphone and deciding how much house you can afford.