How to save money in the real world is one of the most common financial questions local parents ask.
That's why we turned to the experts. Every month we share advice from the professionals at First National Bank of NWA for our monthly feature, Savvy Banking. Brent Leas, a vice president at FNBNWA answers our latest money question:
Q: My husband and I always talk about trying to save more, but we have trouble coming up with practical strategies to do it. What is your advice?
"Setting goals is the first step in turning the invisible into the visible"
~ Tony Robbins 
Begin by establishing an achievable goal, such as building up an emergency savings account. Set a basic goal to save $1,000 dollars, this can be easily achieved when you set your mind to it and establish a plan.  Set up an automatic monthly transfer of funds from your checking to a savings account each time you get paid.
If you transfer $50 after each pay period (and you get paid every two weeks,) you will have $1,000 saved up in just 10 months!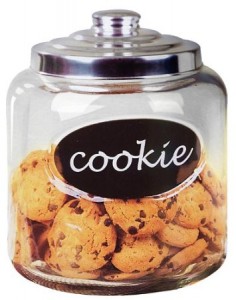 Don't over think it and do simple savings ideas. Get a pickle or cookie jar and throw in all the loose change in your pocket/purse at the end of each day.  You will be amazed at how quickly all that loose change will add up.
Once every 6 months or so, take that change in and have it deposited into your emergency savings account.
Make smart choices in spending and save instead. We all love a good Spiced Pumpkin Latte from time to time, but instead of dropping by the local coffee shop on the way to work, skip it just one day a week and that alone can add up to $15 to $20 a month in savings.  Set aside that amount you would have spent and instead add that to your savings account at the end of each week.
Sit down and do a detailed analysis of your monthly expenses. It seems like a simple enough exercise but I am amazed at the times when my clients have done this and actually written it down.
They almost always see very simple ideas where they can cut out or lower on their expenses and turn that into additional savings.  Once recognized, make your move and set up a goal of how to save the savings!
Don't forget to save for your future. Get in touch with your employer/human resource department and find out the features offered for retirement savings.  If they offer a 401(k) plan or some type of retirement savings account, that could be a great source of additional savings available to you.
Most employers will offer an incentive by offering a match of funds up to a certain percentage that you contribute.  That could be "free money" that you are missing out on – check it out and see!
Build on Savings Successes. Now let's go back to that $1,000 emergency fund that we saved up earlier:
Set up a brokerage account and invest into a solid, balanced, mutual fund and then shift $50 of the savings that you set up to automatically transfer to now go into this newly established brokerage account, adding to the mutual fund.  Leaving the other $50 to go into your regular savings account.  Now you are continuing to build on savings and diversifying your strategy.
Brent Leas is Vice President – Community Banker for First National Bank of NWA. Brent will be the Retail Team Leader at the new Bentonville branch, which will open early next year. He has banking, investment services and business development experience, including asset management, financial consulting and commercial insurance. Brent began his banking career 21 years ago, here in Northwest Arkansas.
Brent also serves on the Bentonville Public Schools Board of Education as an elected member. He and his wife, Stephanie, have been married for 20 years and they have three children, Breanna, 18, Josiah, 16, and Sophia, 7.