In Savvy Banking you'll find the answers to a variety of pressing money questions submitted by Northwest Arkansas moms. This month's question is:
Q: What are some good money tips for the beginning of a new year?



Don Paul, an investment executive with First National Investment Services, offers some advice here:
As 2016 comes to a close and we prepare for 2017, it doesn't hurt to consider a few "Best Practices and Strategies" for investing in the new year.
First, consider a systematic investment plan that is consistent each month. Even if it's just $25 per month, investing it, will add up over time. You will be amazed at how fast it will grow.
Secondly, consolidate all of your old traditional 401k money into your own traditional IRA account. If you worked somewhere in the past and left but didn't roll over your 401k, a new year is a great time to consolidate that money and get it working for you.
Last but not least, let go of "fear" when it comes to your money and investing. A prudent and wise investor is not fearful.  Be sure that you have money saved in an emergency savings account and then start investing. Fear can prevent you from making good decisions. As the song says, let it go!
Let's recap.
1.       Start investing systematically and consistently every month
2.       Consolidate old 401k money and roll into your own traditional IRA
3.       Make 2017 the year you start investing without fear
From my home to yours, may you have a very Merry Christmas and Happy New Year!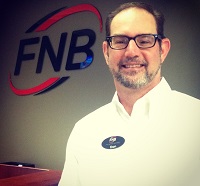 Don Paul is an investment executive for First National Investment Services. He has been working with individuals and families in the areas of financial services for over 23 years specializing in Financial and Retirement Planning. Don is a graduate of the University of Arkansas and is the father to three boys. He and his wife Terri live in Fayetteville.
The fine print: Arkansas Insurance Producer License #32555 located at 3706 Pinnacle Hills Pkwy, Rogers, AR 72757. Securities and Insurance Products offered through Cetera Investment Services LLC, member FINRA/SIPC.
Advisory services are officered through Cetera Investment Advisors LLC. Neither Cetera Investment Services nor Cetera Investment Advisors is affiliated with the financial institution where investment services are offered. Investments are: Not FDIC Insured · No bank guarantee · May lose value · Not a deposit · Not insured by any federal government agency