We all know that the back-to-school season often brings a fresh round of viruses that kids can pick up and bring home, including Covid. We've heard of several people who are getting Covid for the first time lately. So if you're trying to minimize your risk of catching Covid or flu or anything else, here's a list we put together two years ago when we were missing the opportunity to go out to eat. It's a list of Northwest Arkansas restaurants that offer outdoor dining.
You may have heard various experts on the news say that the risk of contracting Covid-19 is only about 1 percent when you are outside. So if you're dining out with unvaccinated kids or other family members, these options might be good to consider.
We've compiled a list of some of our favorite restaurants in Northwest Arkansas which have patios and/or outdoor dining areas. We're grouping the restaurants by city, for your convenience.
If we've missed any restaurants that you know have outdoor dining available, please let us know by posting a comment or by emailing us at gwen@nwaMotherlode.com. 
Rogers
Natural State Brewery
Red Robin
Angus Grill & Cantina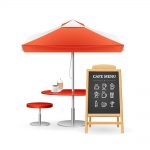 Big Orange
PF Chang's
Tacos 4 Life
Fish City Grill
Grub's Bar & Grill
Newk's Eatery
Torchy's Tacos
Top Golf
Midici – Neopolitan Pizza Company
Ruth's Chris Steak House
Chuy's
Fuzzy's Taco Shop
Foghorn's
Onyx Coffee Lab
Bentonville
Pedaler's Pub
Shoguns
Azul Tequila
Preacher's Son (rooftop bar)
Oven & Tap
McAlister's Deli
Smashburger
Yeyo's Mexican Grill
Taziki's Mediterranean Cafe
The Hub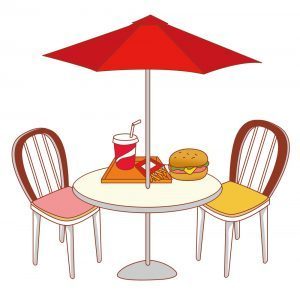 Fayetteville
Leverett Lounge
Big Box Karaoke
Sassy's Red House
Noodles
Red Robin
Newk's Eatery
McAlister's Deli
Hammontree's Grilled Cheese
Tacos 4 Life
Grub's Bar & Grille
Onyx Coffee Lab
Powerhouse
Fossil Cove
Loafin' Joe's
Mellow Mushroom
Feed and Folly
Puritan Coffee and Beer
Bordinos
Rolando's
Torchy's Tacos
El Matador
Johnson
Pizzeria Ruby
Springdale
La Huerta
Las Fajitas
Foghorn's
Azul Tequila
Big Sexy Food
Braum's
Buttered Biscuit (has a few outdoor tables)
DQ Grill and Chill
Freddy's Frozen Custard and Steakburgers
Jimmy John's
King Burrito
Las Margaritas
Las Palmas
MJ's Pizzeria
Red Kite Coffee Company
Slim Chickens
Tacos 4 Life
The Flying Burrito Company
Trailside Coffee inside Phat Tire Bike Shop
Tropical Smoothie Cafe
Bella Vista
Lake Pointe
Bella Vista Bar & Grille
Highlands Pub
Papa Mike's
Duffer's
B List Burger Bar
Picnic tables in Springdale:

Taqueria Don Guero
Black Apple
Bike Rack Brewing (has a coffee shop that serves pastries, etc.)
The Pits Meatery (food truck, but has picnic table seating)