If you love pics of cute kids — especially the ones living here in Northwest Arkansas — you've just gotta see this video slideshow, compiled by our photo gallery sponsor, Mindy Worthington of MJW Photography. It's awesome.
Mindy put the slide show together as a way to say "thank you" to all the mamas who've sent in snapshots over the past three months. There really are some wonderful moments and beautiful faces in these shots, and we're proud to show them off in our photo gallery. Thanks, Mindy, for the cool slideshow. We LOVE it!
Now, on to the business of the day. The panel of judges have chosen four finalists out of all the photos submitted in March, and here they are: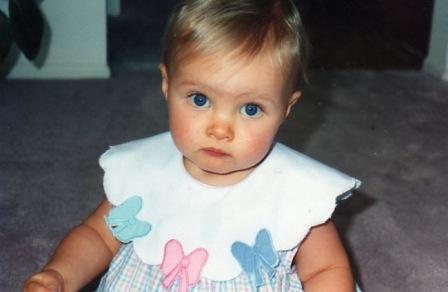 Check out the baby blues on this little sweetie. And those cheeks! How can you not fall in love with a face like this?
Speaking of love, we swooned when we saw this incredibly sweet photo of a big brother meeting his baby sister for the very first time in the hospital. We know their mama will treasure this photo forever. What a moment.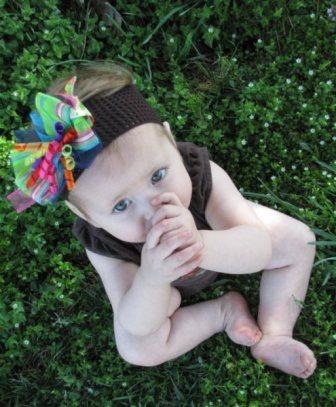 As the mama of a thumbsucker myself, I can really appreciate this snapshot. See how her finger is curled ever so slightly over the top of her nose? And don't even get me started on the cute little bare feet in the grass.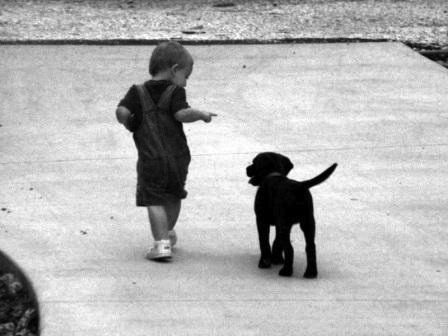 This is one of those timeless "a boy and his dog" snapshots that always makes us smile. The black-and-white finish on this one really adds to shot, and I love the way the little boy is wagging his finger at the dog. I wish I knew what he was telling him. Judging by the wagging tail, the puppy sure does look happy to follow orders.
Congrats to the four moms who sent in the snapshots above. You're a step closer to the big mac-daddy photo prize, which is a free photo session with Mindy Worthington of MJW Photography. PLUS, you'll get a huge 16 by 20 wall print of your favorite shot from that session. The total retail package is worth hundreds of dollars. And a truly great photo of your kids? Priceless.
The grand prize winner will be named at the end of April, which means you have one more month to send us your best snapshots. Each mom can submit up to 5 photos this month. Send them to gwen@nwaMotherlode.com. Can't wait to see them.
Click HERE to visit the MJW Photography website and check out some of Mindy's best work. She is known for her ability to capture busy kids in motion, which makes things a lot less stressful for the mama! To schedule an appointment with her, call 479-366-2702.