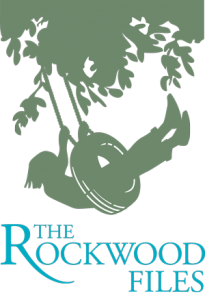 By Gwen Rockwood, newspaper columnist and mama of 3
Hewlett Packard Pavilion M6000, lovingly known as "Hippy," died on a local writer's desk on September 7, 2012. She was almost 5 years old. After weeks of a lingering, undiagnosed illness, Hippy's screen suddenly went black and her familiar hum fell silent.
Attempts to resuscitate Hippy were unsuccessful. The coroner listed cause of death as "defective processor" – also known as the "widow maker" of the electronic world.
Hippy was born in 2007 in an overseas factory and moved soon after to a Best Buy store shelf. She was adopted by a freelance writer later that year. Hippy and her human mother worked together efficiently for many years, churning out hundreds of newspaper columns and thousands of e-mails. She was also quite proficient at taking "red eye" out of family photos and could Google everything from "Apple Crisp" to "zipper repair" in a split second.
Survivors include Gwen Rockwood, owner, mother and longtime writing companion; Tom Rockwood, avid surfer of Craigslist; Adam Rockwood, who often checked basketball scores on ESPN.com; Jack Rockwood, who watched many funny online cat videos; and Kate Rockwood, who played games on Disney.com.
Hippy was preceded in death by a Toshiba laptop circa 2007, a.k.a. "Tosha," who died early of "lemon-itis."
Rockwood remembers Hippy fondly, saying, "She had a great run. Thankfully, her good work will not be forgotten – mostly because we backed up the important files last week. During our time together, we met many deadlines, launched a website and wrote a book. I am utterly lost without her.
I keep walking to my desk and staring into the void she used to fill with her blue power light and electronic warmth. I had no idea how much I really needed her until she was gone. She has died and taken my productivity with her. I only hope others who read this will hug their computers, back-up their files and appreciate their machines while they're still living. You never know when they'll be gone."
Hippy will be laid to rest at a nearby electronic recycling center, and her spirit will roam free in the big digital paradise in the sky. She will never again suffer through a virus or spyware sluggishness.
Memorials may be made to Visa Credit Card, which helped ensure the quick adoption of Hippy's successor.
# # #
Electronic Birth Announcement
Dell Inspiron 17R Special Edition was born August 2, 2012 in a manufacturing plant in Asia.  Delivered on September 10, 2012 by FedEx, she weighs 7 pounds, 2 ounces. She arrived with an impressive 8 gigabytes as well as an "Intel i7 processor." She also has a beautiful high-definition, anti-glare display admired by family and visitors alike.
Nicknamed "Adell" by her adoptive family, she is now residing on the desk of Gwen Rockwood, mother of three human children, freelance writer and self-described email junkie. Rockwood squealed with delight upon opening the box where Adell was nestled inside, waiting to meet the World Wide Web.
Mother and newborn laptop are now working comfortably at home and in area coffee shops.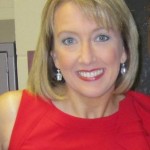 Gwen Rockwood is a mom to three great kids, wife to one cool guy, a newspaper columnist and co-owner of nwaMotherlode.com. To read previously published installments of The Rockwood Files, click here.
Save