Moms are used to taking our kids just about everywhere we go, right? So wouldn't it be weird if suddenly there were "no kids allowed" signs posted on various businesses?
Believe it or not, the "no-kids-allowed" movement is gaining some traction in some parts of the country and in some industries. We'll take a look at both the pro's and con's of the trend this morning when we stop by Magic 107.9 to chat with radio host Guy Westmoland.
We'll be there between 7:25 a.m. and 8:25 a.m. so turn on your radio or click the graphic below to listen to the radio live on your computer.
We'd love to know how you feel about restaurants or other businesses enforcing a "no-kids-allowed" policy. Would it make you angry? Or would you gladly go to a no-kids-allowed restaurant or movie theater on date night with your sweetie?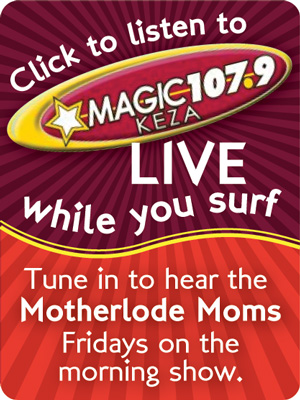 Below are links to some articles we found online about the no-kids-allowed trend. Click the title of each article below to read more about it.
Save