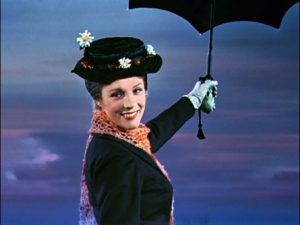 We recently sent out an SOS to followers on our nwaMotherlode Facebook page on behalf of a mom who needed help finding a local babysitter or nanny.
We mentioned that a fellow NWA mom had a question and we were hoping everyone could "crowdsource" an answer. The mom had written to us: "Do you know of any babysitters/nannies in the Fayetteville area? I am scared to search for them on craigslist and the daycares/preschools in my area are mostly full."
We got so many great responses we thought we'd share in case you missed it. (By the way, if  you're not following us on Facebook you're missing out on some great conversations and special announcements. CLICK HERE to visit our page and "like" us)
Aj Shirey: I coordinate the Teacher education program at NWACC and I can recommend Esta Carl, Kara Michelle Brown, Emily Fisher, Emily Carron… I know them all. I can usually get some great help because all of the girls I recommend are in college or out of college and they have early childhood education college credit. I can probably name a few others if I think about it but these are the ones that popped in my mind.
Esta Carl: I would love to get in contact with her. I have a profile on care.com and I'm currently in nursing school. I'm always looking for new families to babysit for
Thanks Aj Shirey
Amy Pope James: Check out Maple Street Sitters. They have helped me out so many times!
Sarah Logsdon: I babysit for a lot of people! I have lots of references.
Katie Stilwell Bloodworth: Look into Maple Street Sitters they have a very personalized service that makes the sitter search more comforting!
Amy Moore Stockton: I had great luck with sittercity.com and both my sitters were also listed on care.com
Christy Cypert Walker: I've used seekingsitters.com for about 6 years. I was allowed to bring my baby and sitter to work when I worked in Tulsa and seeking sitters found the sitter for me. And since we've moved to NWA, I still use them. I actually did a little work for them when they first started in NWA, by interviewing the sitters for them since they don't have a franchisee yet.
Northside Fayetteville Rotary Club: NWA Childcare Referral Service
If you have a great recommendation for babysitters or nannies, click on the words "post a comment" below and share it with your fellow mamas!