Give an experience: Cooking classes at Honeycomb Kitchen Shop
Cooking classes at Honeycomb Kitchen Shop are perfect for the beginner, expert cook or somewhere in between. Honeycomb makes sure the classes are not only informative, but also fun.
They currently have classes lined up for November through February for purchase as holiday gifts. Honeycomb typically offers 3 or 4 public classes a month but they also offer private cooking classes if you want to host a holiday party that's more experience driven or as a team building/bonding event for your work holiday party.
Click here for more info about cooking classes at Honeycomb Kitchen Shop.
Location: Honeycomb Kitchen Shop is located at 213 W. Walnut Street in Rogers. For questions about classes (or products), call the shop at 479-340-1022.
See more: Keep up with the latest products and classes at Honeycomb Kitchen Shop by following them on Facebook, Instagram, Twitter, and Pinterest.

---
Left: Tickets to Lilly's Purple Plastic Purse
Trike Theatre will present Lilly's Purple Plastic Purse at Walton Arts Center on April 13-14 and April 20-21. This show is perfect for little kids. It's about a girl named Lilly who loves almost everything! She loves school, she loves wearing disguises, she loves her awesome teacher, but not her stinky baby brother Julius. Lilly has her own way of doing things and even on the bad days, when you have movie star sunglasses and a purple plastic purse that plays music, how bad can it be? Adapted from the award winning children's books by Kevin Henkes, Trike Theatre brings to life Lilly's hilarious and heart-felt journey where even young mice make mistakes and have to find the courage to apologize.
Right: Tickets to Brain Candy **NOTE: The national Brain Candy Live tour has been canceled, including the performance planned for WAC 🙁
We're SO excited about this show because this is going to be an amazing "experience" gift for our kids. Brain Candy hits the Walton Arts Center stage on May 1st. This show brings Adam Savage (formerly of MythBusters) together with YouTube star Michael Stevens. They'll bring along some crazy toys, incredible tools and mind-blowing demonstrations for a celebration of curiosity that's an interactive, hands-on, minds-on theatrical experience like no other. It's been described as a two-hour play date with Walt Disney, Willy Wonka and Albert Einstein. (We're hearing amazing reviews of this show from moms who have seen it in other cities.) Ticket cost is $48.
How to get tickets: Buy tickets for the show on the Walton Arts Center website or get them in person at the box office. Walton Arts Center is located at 495 W. Dickson Street in Fayetteville. You can also purchase tickets by calling the box office at 479-443-5600.
See more: Keep up with the latest show announcements from Walton Arts Center by following them on Facebook, Instagram, Twitter, and YouTube.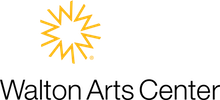 Save
Save
Save
Save
Save