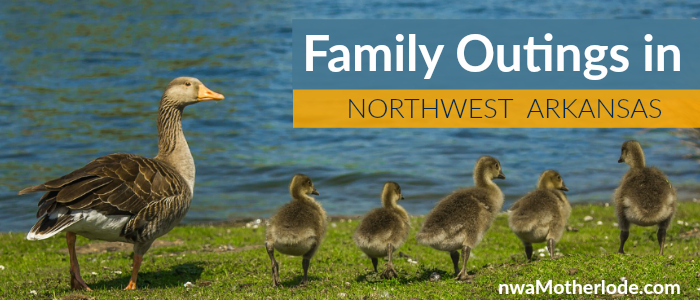 Hobbs State Park is hosting sunset kayak tours this summer. Some are FREE, but the other events are under $20.
More info about the free events can be found here (sunset kayak tour on July 24th) and here (morning kayak tour on July 31).
For the kayak tours that have a cost, one kid and a parent can enjoy this activity for $18 total. You could consider it a parent-child date night activity. Of course, you don't have to limit it to one kid, but we're trying to keep these outing suggestions under $20.
The tours will be held on Beaver Lake and you can paddle your own kayak guided by a park interpreter.  You'll learn the basics of paddling while exploring a calm area of the lake. The finale will be gazing west into the sunset. Recreational kayaks, paddles and life jackets will be provided.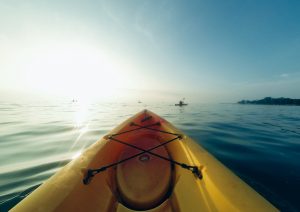 Hobbs officials request that you bring a bottle of water, bug spray, a flashlight, and be sure to dress for the weather.
Where:  Begin at Hobbs State Park – Conservation Area visitor center on Hwy 12 just east of the War Eagle Road/Hwy 12 intersection.
When:     
July 28 at 8 pm
Aug. 11, 25, 28 at 7:30 pm
Sept. 8, 15, 18 at 7:00 pm
Sept. 25, 29 at 6:30 pm
Cost:  $12 Adults, $6 children (6-12)
Registration and pre-payment is required.  For more information and to register call: 479-789-5000.
For a list of all the Outings Under $20 posts, click here.
Click here to find a full list of Hobbs State Park events for the rest of the summer.