By Devin Stanley, youth librarian at the Fayetteville Public Library
In an era of increasing globalization, many parents are wondering about what resources are available for their children to learn new languages – and at what age to begin this process.
Fayetteville Public Library strives to offer materials for all ages in a variety of languages. In fact, the juvenile world languages section has grown in the last two years from offering only Spanish materials to including more than ten different languages from around the world.
This is good news for parents because studies done by Harvard University show that fifty percent of a children's ability to learn is formed by the age of four and another thirty percent by the age of eight.  All in all, that means 80 percent of your child's learning pathways are formed in their first eight years!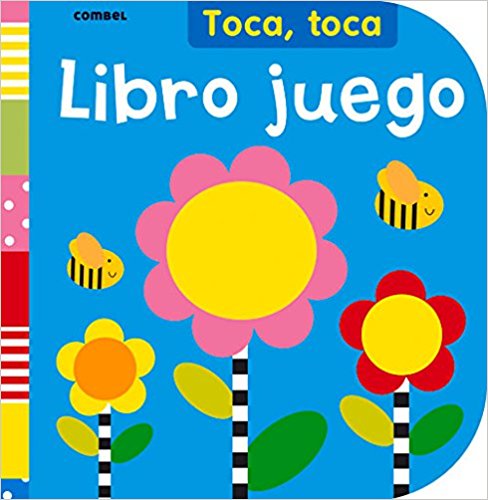 For infants and toddlers, we have bilingual board books that also stimulate the development of sensory pathways through touch and feel. With simple descriptions for the colorful objects on the page, these books are easy for parents to read aloud to their children, slowly introducing a new language to their child and themselves. The "Toca, Toca" series is a great example, with prominent lift the flaps and shape cut-outs of different materials and textures.
Bilingual picture books are the next step for readers and parents looking for a smooth transition into a new language. One of my favorite series is a bilingual adaptation of traditional fairy tales by Francesc Bofill and Francesc Boada. Stories such as Rapunzel, Jack and the Beanstalk, The Princess and the Pea and many others are easily recognizable by children, providing a built-in interest in the book. The text is displayed side by side in Spanish and English so readers can compare the two and easily translate between them.
One special aspect of this collection is the emphasis on translated versions of well-known picture books. Maisy the Mouse, Pout Pout Fish, the Berenstain Bears, Clifford and many other beloved characters are featured. Children will feel an instant connection with the books, and parents can practice language correlation by reading the English and translated versions together in one sitting.
Languages found in the juvenile world languages section at Fayetteville Public Library include Chinese, ESL, French, German, Italian, Japanese, Korean, Navajo, Russian, Arabic, Farsi, Hebrew, Latin and Portuguese.
If you are looking for other languages or a greater learning challenge, check out www.faylib.org, click "Browse," and then click "Research." In this section you will see all our online resources including Mango Languages which provides reading, writing and listening practice and 71 different languages, including PIRATE (Ahoy matey, that sounds like a fun afternoon to me!).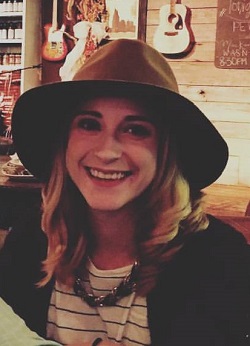 Devin Stanley has worked at the Fayetteville Public Library since she was fourteen years old and is lucky enough to call it her second home. She started off shelving books and realized after a few years that she didn't want to leave. She now has her Masters in Library Science and enjoys developing several children's collections including parenting, picture books, world languages, and the easy readers. She also loves incorporating STEM activities into the library and will continue to expand workshop opportunities for kids of all ages on these topics.