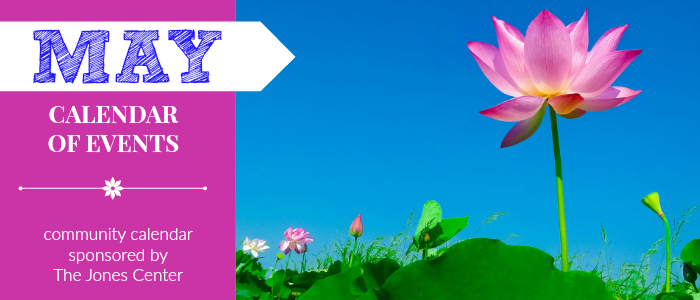 Strawberry Pic-nic, Dickey Farms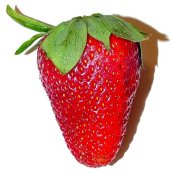 Bring your picnic baskets, lawn chairs and instruments. Sunday, May 1st, beginning at 11 a.m.. They will be giving away free strawberry shortcake. Bring your own lunch and stay as long as you want. The farm will be open for u-pick that day as well. "We always have you out in the fall, but this year you can enjoy the spring with us and see what else we do besides pumpkins. Can't wait to see you!"
Date: May 1
Time: 11 a.m.
Location: Dickey Farms
More info: Click here
Bentonville Film Festival
The Bentonville Film Festival (BFF) will be May 3 – 8 in Bentonville and will feature approximately 35 films in competition, and expand its platform with the addition of a short film competition, three community events and a new Diversity and Inclusion Summit to be held for senior level decision makers from multiple industries. The Bentonville Film Festival remains the only festival to offer winning films guaranteed distribution.
Date: May 3-8
Time: Varies
Location: Varies
More info: Click here
Farm Friends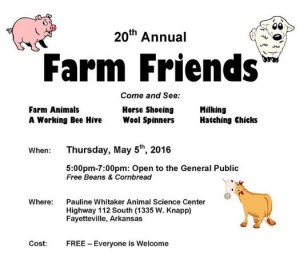 This is a great event for kids to see live farm animals, to enjoy free beans and cornbread and lots more. So much fun!
Date: May 5
Time: 5-7 p.m.
Location: Pauline Whitaker Animal Science Center, Highway 112 South, Fayetteville
More info: Click here
First Fridays: Film Fest
Date: May 6
Time: 11 a.m. to 8 p.m.
Location: Bentonville Square
More info: Click here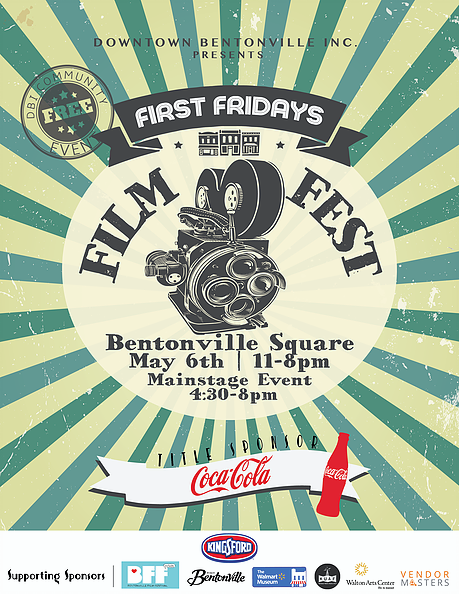 Spanker Creek Craft Fair
Date: May 6-7-8
Time: Varies
Location: Spanker Creek Farm
More info: Click here
Ozark Regional Arts and Crafts Festival
Date: May 6-7
Time: 9 a.m. to 7 p.m.
Location: Springdale Convention Center
More info: Click here
Spring Craft Fair, War Eagle Mill
May 6 – 8 – Spring Celebration. Enjoy live music on the Mill Porch: Voxana will be playing on Saturday, 11-3 and another band to be announced will be playing on Sunday! Shop the Sharp Craft Show in the fields adjacent to the Mill, Friday and Saturday 8 am – 5pm and Sunday 8 am – 4pm. The Mill will have regular business hours.
Date: May 6-8
Time: See above
Location: War Eagle Mill, Rogers
More info: Click here
Frisco Station Mall Arts and Crafts Festival
It's that time of year again, spring is in the air and the craft fair is back in town. Frisco Station Mall will have their spring craft fair inside of the mall starting Friday May 6th at 10 am. Lots a great vendors and an air conditioned great place. This is a free family friendly event.
Date: May 6-8
Time: Varies
Location: Frisco Station Mall, Rogers
More info: Click here
Free Comic Book Day
Date: May 7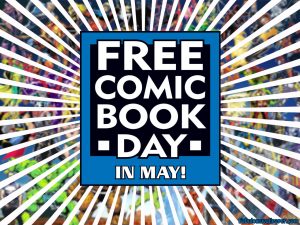 Fayetteville Public Library, 10:30 a.m. to noon:
Enjoy free comics, themed crafts for different ages, superhero face painting, and become a superhero in FPL's own standup cut out!
Children will be able to decorate their own superhero mask to compliment their painted faces and teens can decorate themed book bags to celebrate the day.
Free cotton candy to be provided by Arkansas Dentistry and Braces.
This event is free and open to all ages. Art supplies and comics will be provided.
Bentonville Public Library, all day:
BPL is celebrating 15 years of Free Comic Book Day with its 4th Annual Free Comic Book Day event in partnership with Children's Book Week and Bentonville Film Festival. Starting with the free comics, we will also have a superhero training camp for children, a cosplay accessory station for teens, illustrator workshops for teens and adults, and more.
Artosphere: Circa's Carnival of the Animals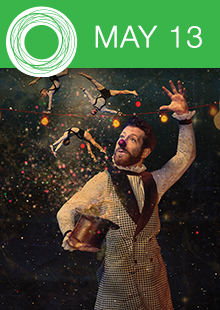 Circa, an ensemble of multi-skilled dancers, acrobats, gymnasts and tumblers, will perform Carnival at Walton Arts Center's Baum Walker Hall. Tickets are only $10. One of the 2016 Artosphere Festival's featured events for children and families, Carnival of the Animals is a blend of circus, music and multimedia. Circa's performers will take audiences on a thrilling escapade through the wondrous world of the animal kingdom with whimsical tales of creatures from land and sea.
Date: May 13
Time: 7 p.m.
Location: Walton Arts Center
More info: Click here
Kendrick Fincher Hydration race/walk event
The Kendrick Fincher Hydration Celebration will have 5 exciting events this year for the entire family: 18th Annual Youth Run, which is a free event for students in Kindergarten through 8th grade, distances are 1/2 mile for students K-3rd and 1 mile for students 4th-8th.  The event also hosts 5K run/walk and the Duathlon, which is a 3.1 mile run, 12.4 mile bike, 3.1 mile run. New this year is the addition of a Diaper Dash and Toddler Trot! There's something for everyone!
A great way for an entire family to get active together!
Date: May 14
Location: Pinnacle Hills Promenade Mall
More info: Click here
Artosphere Festival Trail Mix: Razorback Greenway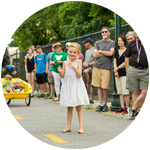 FREE. This year, Trail Mix has expanded to include the Razorback Regional Greenway, spanning six Northwest Arkansas cities. Join us for a festive day of free programs with artists and musicians in various locations across NWA – we'll start with a kickoff celebration at the Fayetteville square, then meet up again for the Springdale Front Porch Festival in the Mill Street District.
There will be live performances at: Mercy Trailhead in Rogers and a final celebration at Lawrence Plaza just off the Bentonville square. Events include bike parades, interactive performance art, live music and dancing, farmers' markets and a celebration of the one-year anniversary of the Razorback Greenway. This year's Trail Mix also partners with the second annual "Square to Square" bike ride (fee and registration required).
Saturday Trail Mix artists include: The Bike Zoo, Evalyn Parry, Paula Fuga, Polyglot Theatre ANTS, The Okee Dokee Brothers, The Barefoot Movement and more.
Saturday's Trail Mix will extend to the grounds of Crystal Bridges Museum of American Art for the 2nd Annual Garden Party until 5 pm, with music, food trucks and special performances by Trail Mix artists Circa, Beth Stockdell and more!
Date: May 14
Time: 8 a.m. to 5 p.m.
Location: Locations throughout Northwest Arkansas (see above)
More info: Click here for a full list of 2016 Artosphere events.
Artosphere Festival Trail Mix: Frisco Trail
FREE. On Sunday, Trail Mix comes to the Frisco Trail in downtown Fayetteville, starting with bike decorating at Community Creative Center at 4 pm. Then, beginning at 5 pm, head to the Frisco Trail for more outdoor fun and entertainment.
Sunday Trail Mix artists include: Paula Fuga, The Barefoot Movement and more.
Date: Sunday, May 15
Time: 4-8 p.m.
Location: Frisco Trail, Fayetteville
More info: Click here for a full list of this year's Artosphere events.
Books in Bloom Literary Festival, Crescent Hotel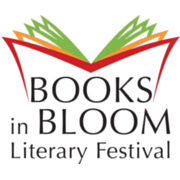 Spend the day with inspiring writers in the garden setting of The 1886 Crescent Hotel and Spa in Eureka Springs.
Date: May 15
Time: Starts around noon
Location: Crescent Hotel, Eureka Springs
More info: Click here
Artosphere: The Okee Dokee Brothers
Rafting down their neighborhood creek and discovering hiking trails through the Rocky Mountains created the Okee Dokee Brothers passion for the great outdoors. They write and perform original music to inspire children and families to get outside and get creative. The Brother's witty lyrics, musicianship and unique folk style have won praise from NPR's All Things Considered and USA Today. Inspire your students' love and respect for our Natural State with these three-time Parents' Choice Award winners! Tickets are only $8.
The Okee Dokee Brothers will also be performing at The Razorback Greenway Trail Mix on May 14.
Date: May 15
Time: 4 p.m.
Location: Walton Arts Center
More info: Click here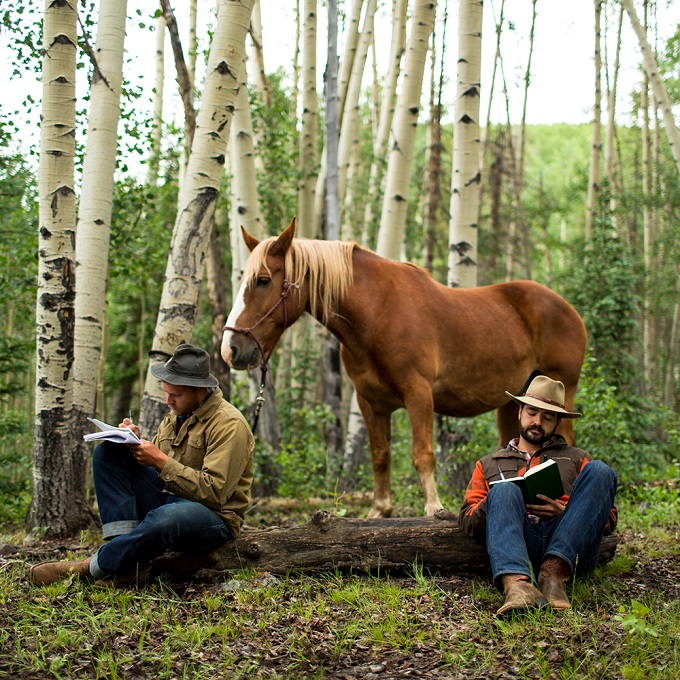 Mountain Bike Skills Clinic
Provided by Arkansas NICA and Fayetteville Parks and Recreation. Instruction will be focused on pre-ride checks, braking, cornering, body positioning, and climbing. Concludes with a group ride! Open to all ages, but aimed at getting children interested in the sport of mountain biking.
This event is FREE and open to the public.
Date: May 7
Time: 9-11 a.m., followed by a group ride
Location: Lake Fayetteville (North Shore Pavilion/Skills Park)
More info: Parks and Recreation at 444-3463, tgaulke@fayetteville-ar.gov or click here for more information.
Touch a Truck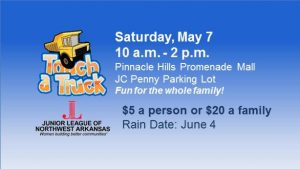 This year's Touch-a-Truck will once again feature crowd favorites – dozens of vehicles that kids (and kids-at-heart) can explore. Vehicles you can expect to see include construction equipment, safety and transportation vehicles, motorcycles, tractors and much more. There will also be special appearances and activities including mascots, costumed characters, fingernail painters, science demonstrations and building projects, just to name a few.
In addition to equipment, vehicles, and entertainment, there will be concessions available offering lunch, refreshments, ice cream and all the tasty treats you'd expect to find at a family-fun event.
Tickets are just $5 each or $20 per family (max 5 guests per family ticket). Guests can purchase their tickets online soon, or at the event. For questions about the event, please email the Touch-a-Truck Committee at TAT@juniorleagueNWA.org.
Date: May 7 (Rain date: Saturday, June 4th)
Time: 10 a.m. to 2 p.m.
Location: Pinnacle Promenade, Rogers
More info: Click here
Discover the Grounds: Nature Photography Walk
Free. See the great outdoors through the eyes of renowned nature photographer Bob Lyons from Longwood Gardens. After an inspiring presentation about his 30-year career as a photographer and contributor for the plant magazine Horticopia, Lyons, the former Director of the Longwood Graduate Program in Public Horticulture, will guide participants in using eyes, mind, and camera to capture extended and fleeting moments in your personal landscapes. All image-taking devices are welcome; or simply come, listen, and gain a new understanding of looking at nature and landscapes.
Date: May 14
Time: 10-11:30 a.m.
Location: Crystal Bridges Museum, Bentonville
More info: Click here to register online or call guest services at 479.657.2335.
Under the Sea with Ariel
Come under the sea to meet Ariel in person at The Jones Center pool! On Sunday, May 15th from 1-3 pm, Ariel will be in person at the splash pool to take pictures, sign autographs, and interact with kids.
This event is MEMBERS ONLY, so make sure your membership is active, and bring your family. CLICK HERE to become a member or renew your membership online. You can also call 479-756-8090.
Date: May 15
Time: 1-3 p.m.
Location: Jones Center for Families
More info: Click here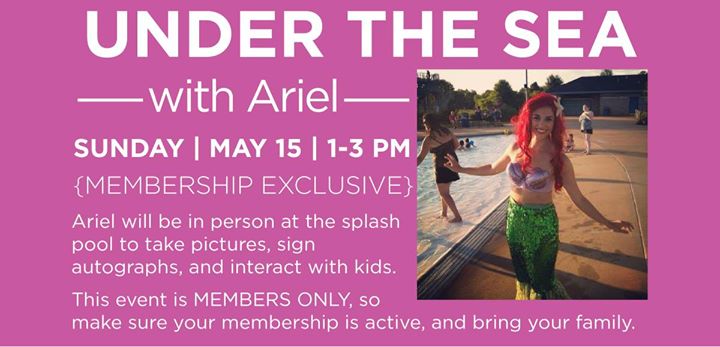 Egg, a children's play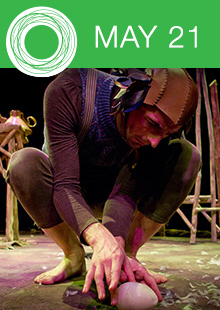 A magical story of friendship unfolds from a nest of twigs, feathers and shell. Three exuberant birds are on an adventure of a lifetime through which they grapple with growing up and finally take flight. Told through physical theater, illusion and music, Egg is a funny non-verbal exploration of the theme of leaving the nest performed by In Cahoots Theatre Company of Belfast, Ireland. Tickets are only $8.
Recommend for ages 4 and up, including non-English speakers.
Date: May 21
Time: 11 a.m. and 2 p.m.
Location: Walton Arts Center
More information: Click here
Cowboys for Hospice and Family Country Fun Day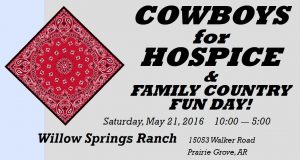 This free event includes: sorting competition Calcutta, pie competition and auction, outdoor music concert, greased pig catchin', sack races, barrel train, kid's games, BBQ chicken, smoked brisket, chuck wagon beans, turkey fries and campfire potatoes until they're gone! Donations will be accepted at this fundraising event, with all proceeds going to Washington Regional Hospice.
Date: Saturday, May 21
Time: 10 a.m. to 5 p.m.
Location: Willow Springs Ranch, 15053 Walker Road, Prairie Grove
6th Annual Block Street Block Party
Date: May 22
Time: Noon to dark
Location: Block Street, Fayetteville
More info: Click here
Rug Rat Adventure Day
Kids of all ages are invited to participate in a day full of activities and learning geared toward our primitive roots of exploration. This free event will work in stations around the Pat Rack pond, including:
– Tyrolean Traverse
– Monkey Bridge
– Rock wall
– Boat paddle
– Nature crafts
– Face painting
Ozark Off-Road Cyclists will be here with their ice cream bike churning homemade ice cream. There will also be fruit, water, and lemonade available.
Woody & Sunshine will be there with their smiles and jams.
Date: May 28
Time: 10 a.m. to 3 p.m.
Location: Pack Rat Outdoor Center, Fayetteville
More info: Click here