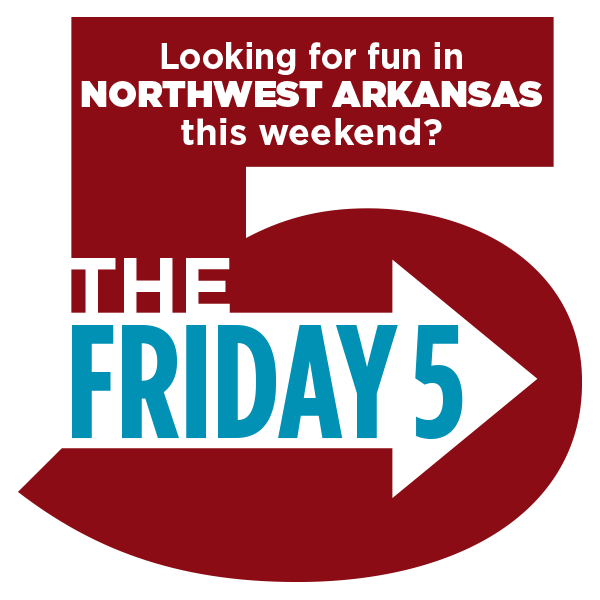 Happy Friday and welcome, weekend!
Time to make last-minute decisions about what to do in NWA on March 11-13. Here are 5 6 ideas:
1. Outdoor Moonlight Movie: Field of Dreams, Friday. TONIGHT in Downtown Springdale.
Downtown Springdale will come to life every second Friday night of the month (March through October) with outdoor screenings of iconic American movies. The public is invited to bring a lawn chair or blanket and lounge on closed streets or grassy lawns while meeting friends and neighbors from our diverse community. The films will be displayed on the side of the Archer Learning Center at 500 E. Meadow Street, across from Luther George Park. If it's raining at the time of the event, the movie will be cancelled. Otherwise, the show will go on until the rain starts falling!
Concessions and beverages will be available at the event, but participants are also encouraged to visit eateries around downtown before the movie. Parking is available at Luther George Park on Meadow Avenue, the Springdale Senior Center at the corner of Park Street and Meadow Avenue, and the city lot behind the Help Card Building. All of the lots are accessible to the movie site via the city's trail system. Handicapped parking will be available at Luther George Park. A portion of Meadow and Water streets will be closed from 5:30 p.m. through 11 p.m. each film night.
The event is free and starts at 8 p.m. (or dusk!)
Click here for more information.
2. The Easter Bunny arrives at the NWA Mall, Saturday. The Easter Bunny will arrive at the NWA Mall in Fayetteville today (Saturday, March 12). He'll be around for pics through March 26th.
Hours:
Monday – Saturday
11am – 8pm
Breaks: 2:00pm-2:30pm and 5:30pm – 6:00pm
Sunday
12pm -3pm
3:30pm – 6pm
Click here for more information.
3. Keep Calm and Geek On, Rogers Public Library, Saturday. This event sounds like fun! There will be crafts, face painting and games for the kids, Story telling, Mine-craft, the Renaissance Faire of the Ozarks, GL!tch Con, technological advancements shared by the Idea Factory of NWA (Take3nwa), Virtual reality, Role-Playing fun, Refashioning with Jess, Doll-makers and Live performance improv theater, live music and more, according to RPL.
This event will start at 10 a.m. and run through 4:30 p.m. at the Rogers Public Library.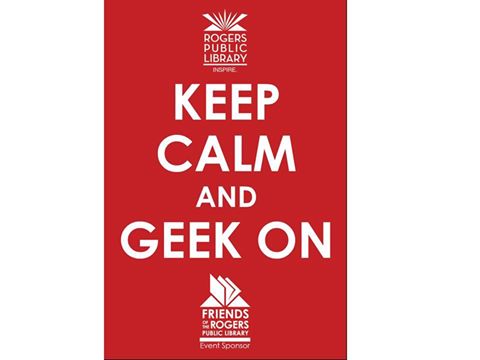 Click here for more information.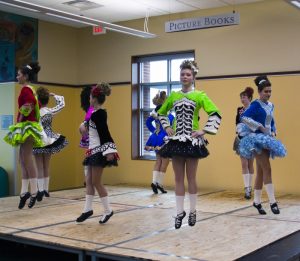 4. McCafferty Irish Dancers, Fayetteville Public Library, Saturday. Perfect for celebrating St. Patrick's Day! Dressed in their colorful Irish finest costumes, this lively dance group will demonstrate the art of clogging and tapping.  The luck 'o the Irish will certainly be with you after watching their performance.
This event will be at 10:30am in the Children's Library.
Click here for more information.
5. Siloam Springs Public Library Grand Opening Celebration, Saturday. Sounds like a fun day at the new library at 205 E. Jefferson in Siloam Springs. The two-hour event will be family focused with a DJ, magician, caricaturists, balloon giveaways, snacks and more. It's a free event.
The grand opening celebration will be from 11 a.m. to 1 p.m. The magic show will be from 11:30-12:30, but the other entertainment will continue throughout the event.
Click here for more information.
Bonus Events!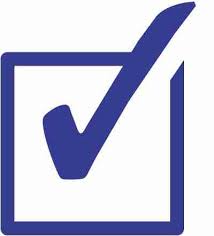 St. Patrick's Day Parade, Eureka Springs, Saturday. Throw on some green and head to the 21st Annual Eureka Springs St. Patrick's Day Parade at 2 p.m. The parade will march down Spring & Main Streets in downtown Eureka Springs.
The parade's from 2-3 p.m., so don't be late!
Click here for more information.
Danu's St. Patrick's Day Celebration, Sunday. More St. Patrick's Day From fierce fiddle reels to pensive ballads, Danú's high-energy performances are a musical journey to their native Ireland, offering a moving and memorable concert experience just in time for St. Patrick's Day!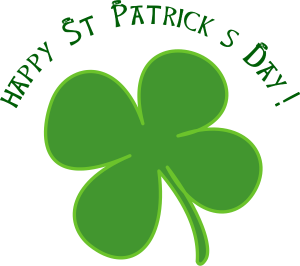 With virtuosic players performing a glorious mix of ancient Celtic music and new repertoire – with songs in both English and Gaelic – this will be an afternoon to embrace the rich musical heritage of Ireland.
For this performance, award-winning vocalist Nell Ní Chróinín and renowned piper Ivan Goff will be joining Danú for an afternoon steeped in the song and musical heritage of Ireland
The show will be Sunday (March 13) at 4 p.m.