The Jones Center for Families has a new feature: The Born Learning Trail. We chatted with Meredith Brown of United Way about the new trail and what else is going on at the organization that mamas might want to know about.
Meredith, what's your role at United Way? I am the manager of donor relations for United Way of Northwest Arkansas. I try to help donors connect with things they care about the most. Whether it is volunteering, advocating, or supporting one of our focus areas: education, income, and health. I've been working with Generation GIVE, the young professionals group that installed the trail. The group's focus for 2010 is education.
How long have you been there? Nearly a year! I started July 27th, 2009.
We recently heard about a ribbon cutting for the Born Learning Trail at the Jones Center. What is the purpose of the trail? The Born Learning Trail is designed to help adults interact with children to boost language and literacy development and to help caregivers understand how to best support early learning in outdoor everyday moments. There are 10 signs, in English and Spanish, each including activities such as Look! Listen! Touch! Think! Encourages exploration of nature, building a child's problem-solving skills. The trail is a fun, free, and easy way for Northwest Arkansas parents, grandparents, and caregivers to use outings to build learning critical for school readiness.
Who designed the trail and created all the games? It was a collaboration with several partners: United Way World Wide (formerly United Way of America), Families and Work Institute, Civitas, American Institute for Research, and early childhood experts. United Way Worldwide engaged the American Institute for Research to identify parent and caregiver behaviors with the greatest impact on early learning and school readiness for young children. The Born Learning trail, educational materials, its website, and PSAs support these behavior and knowledge outcomes.
We understand the trail is part of the United Way's national initiative, Born Learning. Tell us about that: Yes, the trail is just one aspect of the Born Learning initiative. Born Learning is specifically designed to help young children prepare for school by providing parents the tools they need to educate their child. About half of America's kindergartners are already behind before they start their first day of school. Whether you are a working parent, stay-at-home mom, or caregiver, it can be difficult to find the time or know what to do to help prepare your child to succeed.
Born Learning offers doable action steps that make it easy- and fun- to help young children learn during everyday activities such as sorting laundry, grocery shopping, visiting the ATM, cooking, and driving in the car.  The web site www.bornlearning.org has hundreds or resources for parents, grandparents, and dads. Including: Ages and stages- how your child should be developing, sleep habits, meal ideas, family history projects, and the list goes on.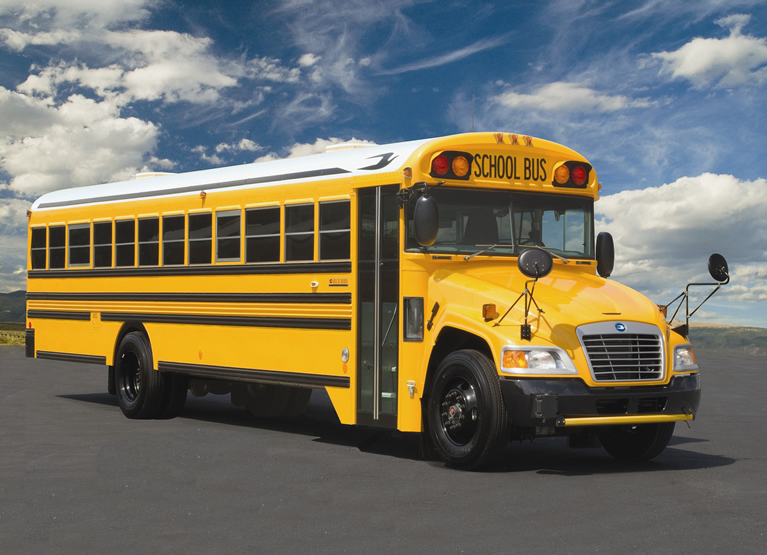 What are some upcoming initiatives that moms would be particularly interested in? Every year United Way partners with local Wal-Mart stores for Stuff the Bus. Big yellow school buses will be parked in front of area Wal-Mart Super centers July 23rd and 24th to collect school supplies for children of low-income families.
Making sure that children and youth achieve their potential through education is a priority of United Way of Northwest Arkansas. Stuff the Bus helps to achieve that goal by removing a barrier to school readiness by providing school supplies so kids can start school confident and ready to learn. Teach your child the importance of giving to others by dropping off school supplies from 11a.m.-8p.m. Friday, July 23rd or 11a.m.-4p.m. Saturday, July 24th at area Wal-Mart Super centers.
United Way of Northwest Arkansas is proud to introduce a new initiative that focuses on pre-school readiness and literacy among children, 0-5 years. The Dolly Parton Imagination Library. The program, which provides a new book each month for only $25 per child, per year, has been implemented in other parts of the state of Arkansas– but has not been available in Northwest Arkansas – UNTIL NOW! United Way will be working with area hospitals to enroll newborns in the program starting in January, 2011.
To learn more about the Dolly Parton Imagination Library check out the web site http://www.imaginationlibrary.com/
What about events? Stuff the Bus. Area Wal-Mart Super centers Friday, July 23rd 11a.m.-8p.m. and Saturday, July 24th 11a.m.-4p.m.
Cheers for the Community! September 1st 6p.m. at Arvest Ballpark. Join us for to watch the Naturals take on the Arkansas Travelers while United Way kicks off their community campaign!

Story Book Runway presented by Liberty Bank September 18th from 10a.m.-1p.m. at Mason's on Joyce in Fayetteville. Tickets are only $25 and will go directly to the sponsorship of children in Northwest Arkansas. Children are encouraged to dress up as their favorite story book character. Light fare will be provided. VIP tickets and seating are available.
Are there volunteer opportunities? Stuff the Bus is the perfect family volunteer activity. Children are able to collect supplies that will directly help their classmates. You can always find the right volunteer opportunity for you at United Way's volunteer web site www.volunteernwa.org