Grab your flip flops, ladies! And have your kids slide into a pair of flip flops, too, because June 21st is National Flip Flop Day at Tropical Smoothie Cafe locations in Northwest Arkansas and you're going to LOVE the way they celebrate.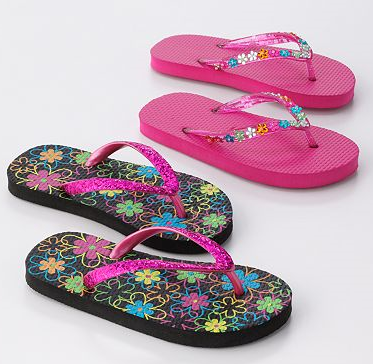 If you wear a pair of flip flops to a Tropical Smoothie Cafe location between 2 p.m. and 7 p.m. on June 21st, you'll score a FREE 24-ounce Jetty Punch Smoothie. Yay for free summertime treats!!
What makes this treat even sweeter is how it will help benefit Camp Sunshine — a retreat that offers an incredible getaway for children with life-threatening illnesses as well as their parents and siblings. Located on a gorgeous lake in Maine, this camp serves families throughout the year, offering sick kids and their families activities like swimming and soccer in the summer and horse-drawn sleigh rides in the winter. Camp Sunshine is the only national organization committed to helping not only the child who is ill but also the entire immediate family.
While at camp, these families have access to professionals dedicated to giving them the emotional and medical support they need. Thanks to donations collected across the nation, the camp and all its amenities are offered to families completely free of charge. (Click HERE to learn more about Camp Sunshine.)
Here are the locations where you and your family can go celebrate National Flip Flop Day and enjoy a free smoothie:
3351 Pinnacle Hills Parkway in Rogers
3878 Crossover Road, Suite 10 in Fayetteville
2350 N. College Ave. in Fayetteville
7022 W. Sunset Ave., #3, in Springdale
We'll see you (and your flip-flops) on the 21st at Tropical Smoothie Cafe! (Click here to swing by the Tropical Smoothie Facebook page.)