Our mother-in-residence, Wanda, just shared a recipe with us that we couldn't wait to share with you. It's a HOMEMADE candy bar recipe and it sounds delicious.
Wanda's neighbor gave her the recipe, so we're just passing it around to all our friends and neighbors, too.
Here's what you'll need: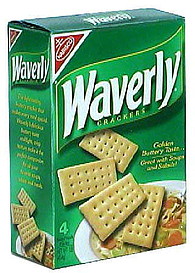 8 ounces of buttery crackers (like Waverly or Club)
1 cup butter (or margarine, if you must)
1/2 cup of milk
2 cups graham cracker crumbs
1 cup brown sugar
1/3 cup sugar
2/3 cup creamy peanut butter
1/2 cup milk chocolate chips
1/2 cup butterscotch chips
How to make the candy:
Place about 25 crackers in the bottom of an ungreased cake pan. Meanwhile, over medium-high heat, melt the butter, then add: milk, graham cracker crumbs, brown sugar and plain sugar. Bring the mixture to a boil, and stir continuously, for about five minutes. Pour half the mixture over the crackers in the cake pan, making sure it covers all crackers. Place about 25 more crackers on top of that.
Now, melt your peanut butter and milk chocolate/butterscotch chips in a saucepan over medium heat and spread the melted mixture over your second layer of crackers. Chill the whole pan for about an hour and then cut into squares and enjoy!