By Tara Burghart of Go West Young Mom

This recipe for amazingly delicious sloppy joes comes from my mother-in-law, who is a wonderful cook. Trust me, after you eat these, you will never want to see sloppy joe sauce out of a can again — let alone eat sandwiches made from it.
But it's a bit of a cheat in terms of the "Weeknight Dinners" series, which is meant to be a meal you can whip up after school or work. These babies take four hours of cooking. However, if you plan ahead, you can make them on the weekend or a weeknight and serve them the next day .. and since the recipe calls for four pounds of ground beef, the day after that, and the day after that!
Ingredients:
4 pounds of ground beef
1 20-ounce bottle of Heinz ketchup
1 bottle of Heinz chili sauce
1 medium green bell pepper
1 med onion
1 tablespoon dry mustard
1 tablespoon vinegar
1/8 teaspoon ground cloves
1/4 cup brown sugar
Directions: Chop onion and green pepper. Brown the ground beef, onion and green pepper in a large skillet. Drain. Add entire bottles of ketchup and chili sauce. Mix thoroughly. Add the remaining ingredients. Cover and cook very slowly for at least four hours. Stir occasionally to keep the meat from sticking. If it becomes too thick, add a little water. Mixture should start to carmelize (turn brown) on the bottom when done. Serve piping hot on toasted buns. This makes enough to serve about 16. It freezes very well.
Tara's Notes: You might be tempted to cut this recipe in half. Don't. You'll be left with half a bottle of chili sauce, half a green pepper, etc. Just plan on freezing half — in a couple of weeks, when you're craving sloppy joes again, you'll be very happy you did. But because of the size, I do have to use two pans when I brown the meat, onions and pepper — usually a skillet and a dutch oven. I then transfer the browned meat into the dutch oven and use just that one pan going forward. Enjoy!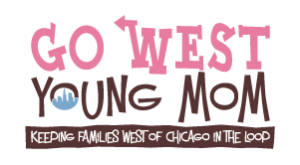 Tara Burghart is the founder and editor of GoWestYoungMom.com, a website for families in Chicago's far western suburbs.