Our awesome friend Heidi Clark was inspired to make a recipe she called Pancake Battered Honey Crisp Apples with Caramel Sauce.
Don't they look delicious?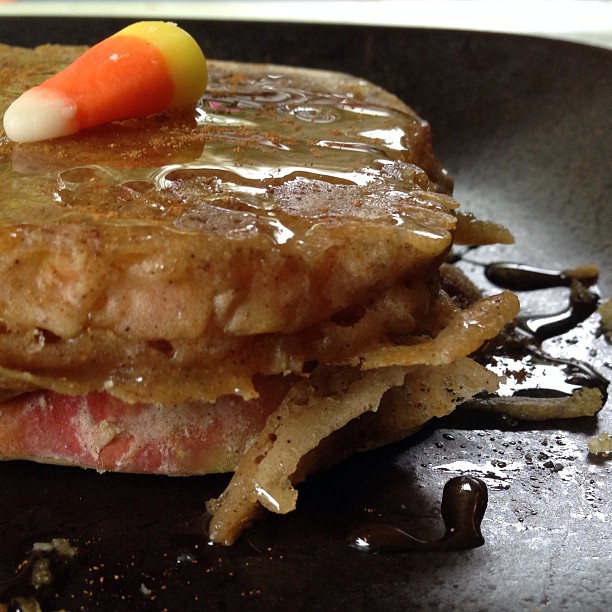 We asked Heidi how she came up with the recipe:
"I'd have to say inspiration was that I love fall and I look for the honey crisp apples like others look for the Pumpkin Spice Latte. I've been thinking of all the fun ways that I could use them and then one morning for breakfast it came to me. I make oatmeal with them so why not thin sliced pancakes? My picky eater Sawyer loves both apples and pancakes and I thought the match up, especially with the caramel sauce, was great."
Here's how to make them:
Step 1: Slice Apples on the thickest setting or use a knife to cut 1/4 inch thick.
Step 2: Mix your choice of pancake batter using Great Day Farms eggs, heat skillet to a little less than medium.
Step 3: Batter apple slices and cook in a non-stick pan (we used coconut oil to give them a crispness).
Step 4: Flip and evenly cook both sides. Serve immediately dusted with white sugar or drizzled with caramel sauce (1/2 cup brown sugar, 1 stick butter, melted).
Enjoy!