Guest post by Ceri Wilkin, mama of 3 and food blogger at Recipe Doodle.com
Changing over the clothes in my closet this past week made me think about food and cooking!
We exchange the lighter, cooler clothes of summer for the cozy warm attire of Fall, and we do the same in our kitchens. I love incorporating warmer, cozier dishes that wrap us in comforting layers of deliciousness.
These two sweet treats include the quintessential Fall flavors of pumpkin and apple, infused with the sweetness of caramel and honey.
Perfect for a gathering with friends, or a night at home with your family, I hope you enjoy them as much as I do!
PUMPKIN BREAD PUDDING WITH CARAMEL SAUCE
1 15 ounce can of pumpkin
2 eggs
1 cup of cream
1/2 cup sugar
1 teaspoon of pumpkin pie spice
pinch of salt
1/2 teaspoon of vanilla essence
5 cups of bread, cut into cubes
In a large bowl, mix the pumpkin, eggs, cream, sugar, pumpkin pie spice, salt and vanilla essence. Add the bread and stir gently. Cover and place in the refrigerator for 8 hours or overnight.
Heat the oven to 350F. Spoon the bread mixture into 6 ramekins. Place the ramekins into a roasting pan and fill with water until it comes half way up the ramekins.
Bake for 30 to 35 minutes, until the bread puddings are just set.
Remove from the roasting pan, top with caramel sauce and serve.
Enjoy!
CARAMEL SAUCE
1/4 cup unsalted butter
1/4 cup cream
1/2 cup brown sugar
1/2 teaspoon vanilla essence
Combine the butter, cream and brown sugar in a saucepan. Cook over medium heat, stirring constantly, until the sugar dissolves and the mixture thickens. Remove from the heat and stir in the vanilla essence.
LAVENDER HONEY APPLE CAKE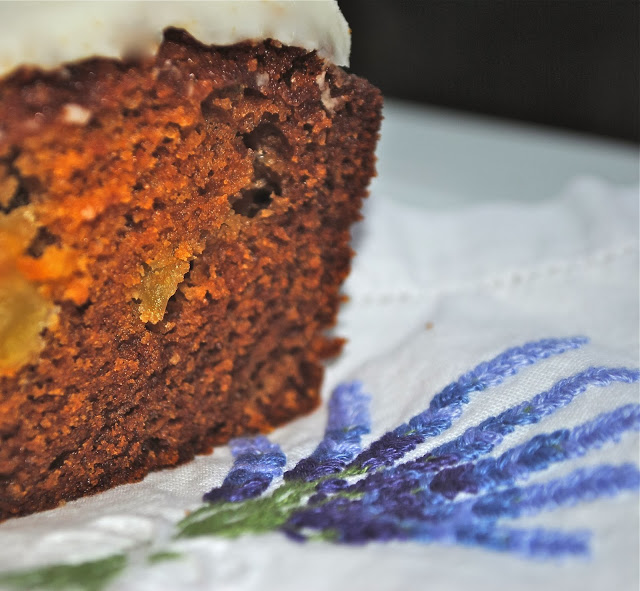 1 cup of honey
2 teaspoons of vanilla bean paste
1/2 cup vegetable oil
2 eggs
1/4 teaspoon of salt
2 1/2 cups of flour
2 1/2 teaspoons of baking powder
1 teaspoon of baking soda
2 teaspoons of lavender
2 cups of apples, cored, peeled diced
Heat the oven to 350F. Grease a 9 inch round cake pan.
Using an electric mixer, mix together the honey, vanilla bean paste, vegetable oil and eggs. Stir in the flour, baking powder, baking soda and lavender. Gently fold in the apples.
Bake for 35 to 40 minutes, until a skewer inserted into the middle of the cake comes out clean.
Top with lemon glaze, once the cake is cool.
Enjoy!
LEMON GLAZE
1 cup powdered sugar
1/2 teaspoon vanilla essence
juice of 1 lemon
2 tablespoons of butter, melted
Mix all ingredients together, drizzle over cooled cake.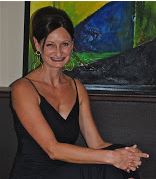 More about Ceri: I am a wife, mother and recipe follower. For years I have tackled one new recipe a day – some are fabulous, some are not. In a past life I was an Occupational Therapist, Rugby and Netball player, Belly Dancer, lesson taker of golf, tennis and wine appreciation. My Husband owns Pizzerias, my Father was a butcher, my Mother a caterer, my older Brother makes the absolute best birthday cakes and desserts you will ever taste, my younger Brother owns restaurants in New Zealand and my kids love to eat. Click here to visit her food blog, Recipe Doodle.