All this NWA Mom Prom talk has made us thirsty for some party punch.
(If you missed that conversation, click here to read about the Mom Prom that Motherlode is throwing on May 4 and how you can buy tickets!)
When I (Shannon) start thinking about punch, I can't help but think of my Aunt Joyce's recipe. She always stirs up her delicious punch for all the baby showers, wedding showers and special events on my mom's side of the family.
I'm not sure which recipe we'll choose for the Mom Prom, but you can bet we'll have a punch bowl filled with delicious punch at the event!
In the meantime, you might want to whip up a pitcher full of this:
Aunt Joyce's Favorite Punch
Fruit Juicy Red Hawaiian Punch
1 can pineapple juice
2-liter bottle Ginger Ale
Coconut flakes (to taste, optional)
1 can crushed pineapple
1 container pineapple or orange sherbet
Directions: Mix ingredients together, then use an ice cream scooper to place scoops of sherbet on top. You can also add slices of orange or lime to make it extra pretty.
To prom! To punch! Cheers!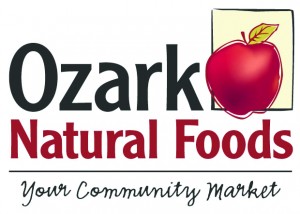 If you want some delicious food to take to your next party or to go with your punch, Ozark Natural Food's deli and produce areas have been fully a remodeled. The deli is now called À La Carte, and the produce department has a new cooler that includes cut fruits and vegetables. Click here for more info on the remodel or about becoming a member at Ozark Natural Foods.