Christy Walker, who blogs locally at Violets Before Roses, loves to collect cookbooks.
She recently shared this "deviled eggs" recipe with us and she said they are absolutely delicious. She plans to make them for her family's Easter brunch. The original source is Susan Bigelow of Westover Jr. H.S., Morgantown, West Virginia.
Ms. Bigelow was a Home Economics teacher and her recipe was printed in a cookbook from 1988.
Gourmet Stuffed Eggs
6 hard-boiled eggs
½ tsp. prepared mustard
2 tbsp. shredded Cheddar cheese
1 tbsp. melted butter
2 tsp. lemon juice
3 tbsp. crumbled crisp-fried bacon
1 tsp. chopped olives
½ tsp. salt
Pepper to taste
Paprika to taste
12 strips pimento

Directions: Cut eggs into halves lengthwise. Remove yolks, reserving whites. Combine yolks with next 8 ingredients in bowl, mix well. Fill reserved egg whites with yolk mixture. Sprinkle with paprika. Garnish egg halves with pimento.
Yield: 6 servings
What's your favorite Easter recipe? Leave a comment and share with the rest of the class, says Ms. Bigelow!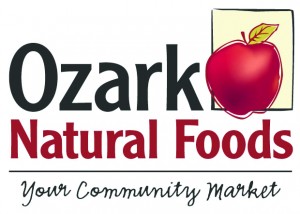 If you want some delicious food to take to Easter brunch, Ozark Natural Food's deli and produce areas have been fully a remodeled. The deli is now called À La Carte, and the produce department has a new cooler that includes cut fruits and vegetables. Click here for more info on the remodel or about becoming a member at Ozark Natural Foods.