Happy Monday, Northwest Arkansas moms! We grabbed some great recipes from our Mealtime Mama sponsor, Ozark Natural Foods, to share with you today. They have organic items to make these recipes even more nutritious.
Enjoy!
Squash (or Sweet Potato) & Bean Tostadas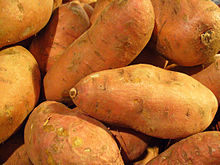 2 medium winter squashes or sweet potatoes
1 & ½ cup beans (black, pinto, or red)
1 medium yellow onion
1 bell pepper
1 tsp cumin
½ bunch cilantro, finely chopped
3 cloves garlic, minced
1 tsp chili powder (or diced fresh chilies)
2 tbsp maple syrup
Salt to taste
Directions: Soak beans overnight, drain and boil until soft with 3 cups water and a pinch of salt.  Halfway through add onion, bell pepper, garlic, cumin, and chili powder.  In a separate pot, boil the squash or sweet potatoes until tender, then mash with some finely chopped chilies and the maple syrup.  Serve on toasted corn tortillas by layering the squash and then the beans.  Top with lettuce, salsa, cheese, or sour cream.
~ Recipe by Pauline Thiessen, Produce Manager
Sweet Potato Fries
2 medium sized sweet potatoes
4 tablespoons of olive oil
salt to taste
Directions: Preheat oven to 350 degrees. Thinly slice sweet potatoes. Coat the bottom of a baking sheet with half of the olive oil. Spread sweet potatoes in a single layer on the baking sheet. Using a brush, generously coat the top side of the sweet potatoes with the remaining olive oil (use more if needed). Bake for 15 minutes and then remove to flip sweet potatoes with a spatula. Continue baking for another 10 minutes or until crispy on the edges. Remove sweet potatoes to paper towels to absorb excess oil and add salt to taste.
~Submitted by Summer Kitchen Farms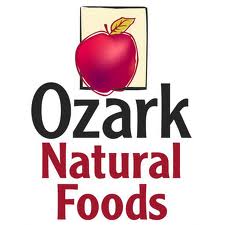 Ozark Natural Foods is a locally owned consumer cooperative dedicated to participatory democracy. Its mission is to provide owners and the Northwest Arkansas community with natural and organic products that encourage healthful living and a sustainable planet. Click here to become an owner, which has all kinds of special benefits!