To celebrate the first official day of summer 2010, we've put together some recipes that would be perfect for a picnic in the great outdoors — or on the living room floor if it's too hot!
The following recipes are from Epicurious.com: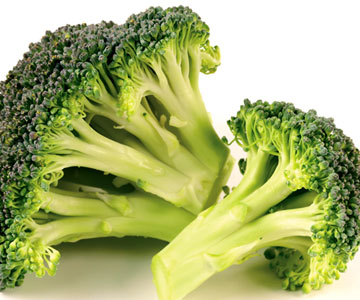 Broccoli-Cheddar Dip
4 cups broccoli florets (10 ounces), cut into 1 1/2-inch pieces
3 scallions (white and green parts), trimmed and cut into 1/2-inch pieces (about 3/4 cup)
1 small garlic clove
10 ounces sharp Cheddar cheese, room temperature, cut into 3/4-inch cubes (about 2 cups)
4 ounces cream cheese, room temperature
1 cup plain whole or lowfat yogurt
1/4 teaspoon freshly ground black pepper
4 ounces bread sticks or pretzels, for serving
In large saucepan of boiling water, cook broccoli 1 minute. Immediately drain and rinse under cold water to stop cooking. Pat dry. Transfer half of broccoli to covered container and refrigerate until ready to serve. Transfer other half to food processor and add scallions and garlic. Pulse until finely chopped, about 10 (1-second) pulses. Transfer mixture to medium bowl.
In same processor, combine Cheddar and cream cheese and process until smooth, about 3 minutes. Return broccoli mixture to processor, add yogurt and pepper, and pulse until blended, about 15 (1-second) pulses. Transfer to large covered container and refrigerate until ready to serve. Serve dip with reserved broccoli florets and bread sticks or pretzels.
Oven-Fried Picnic Chicken
2 cups well-shaken buttermilk
4 large garlic cloves, lightly crushed with the side of a chef's knife, then peeled
8 chicken thighs and 8 chicken drumsticks (5 pounds total), skin on
Cooking oil spray
1 1/2 cups plain dried bread crumbs
1 teaspoon dried oregano
1 teaspoon dried basil
1 teaspoon dried marjoram
1 1/2 teaspoons kosher salt
1/2 teaspoon black pepper
In large bowl, combine buttermilk and garlic. Add chicken pieces and turn to coat. Cover and refrigerate at least 30 minutes and up to 12 hours.
Arrange rack in upper third of oven and preheat to 400°F. Line large shallow baking sheet with foil and spray lightly with cooking oil. In large bowl, combine bread crumbs, oregano, basil, marjoram, salt, and pepper; toss well to blend.
Drain chicken and discard buttermilk. Working with 1 piece at a time, dredge chicken in bread crumbs until well coated, then place, skin side up, on baking sheet. Spray pieces lightly with cooking oil.
Bake chicken until golden and cooked through, 35 to 45 minutes. Transfer to wire rack to cool.
Transportation tips:
If you cook the chicken just before leaving, you can transport it warm, uncovered, in a basket lined with foil and paper towels. If you make it a day ahead, let it cool, then refrigerate it overnight. Pack the cold chicken in a covered plastic container lined with parchment paper.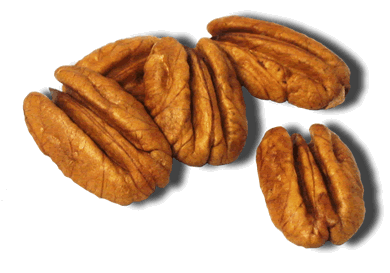 Pecan-Raisin Drop Cookies
1 cup all purpose flour
3/4 teaspoon coarse kosher salt
1/4 teaspoon baking soda
3/4 cup (packed) golden brown sugar
1/2 cup unsalted butter, melted
1 large egg
1 teaspoon vanilla extract
3/4 cup raisins
3/4 cup pecans, coarsely chopped
Preheat oven to 350°F. Line 2 baking sheets with parchment. Mix first 3 ingredients in bowl. Whisk sugar and butter in large bowl, 1 minute. Whisk in egg and vanilla. Stir in dry ingredients, then raisins and nuts. Drop dough by rounded teaspoonfuls onto sheets. Bake about 12 minutes. Transfer parchment to racks; cool.

If you don't have time to cook tonight, don't forget Chick-fil-A's new spicy chicken sandwich is available now. And did you know that Chick-fil-A earned the award for America's Healthiest Chain Restaurant for Kids by Eat this Not That for Kids!? We like that!