By Amy K. James, Our Everyday Dinners blog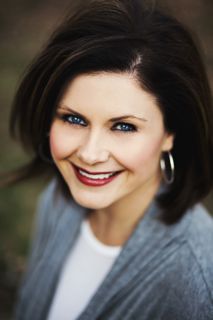 Ok, dads. Mother's Day is coming up on Sunday, and Mom needs a break in the kitchen.
I have some easy recipes you and the kids can whip up, but first, I have a couple of tips for you.
1)  Mother's Day is not over at 9 a.m. I know you'll help your kids with the standard breakfast in bed, and Mom will love it.  But Mother's Day continues ALL DAY, which means you need to come up with something for lunch and dinner as well.
2) Dads, I know you try really hard on Mother's Day, but Mom is still going to have a big mess to clean up around the house on Monday because she took the day "off" on Sunday. Please clean up the kitchen after you cook the meal!
3)  At least one meal of the day should be out of the house. It doesn't have to be fancy, but Mom will be thrilled about not having to cook or clean up dinner.
With all that said, here are a couple of recipes that will be home runs with Mom. You might have to run to the store for ingredients, but you'll get extra points for it! And the kids can do a lot of the work, so that's extra credit for you, Dads!
(makes about 22 muffins)
2 cans Grands Homestyle biscuits
1 1/2 sticks butter
cinnamon
sugar
1 can sweetened condensed milk
Directions:
Preheat oven to 375 degrees.
Add 1/2 teaspoon butter to each muffin cup (that's about half a pat, don't bother to measure any of this). Sprinkle 1 teaspoon sugar and 1/4 teaspoon cinnamon to each muffin cup.
Cut biscuit dough into quarters, and place three into each muffin tin containing butter, sugar, and cinnamon. Top muffins with another 1/2 teaspoon butter. Sprinkle about 1/3 teaspoon sugar and a big pinch cinnamon on top to finish. Bake for 12-15 minutes, or until golden and bubbly. Remove from oven and immediately drizzle a big teaspoon of sweetened condensed milk over the top of each. Allow rolls to cool completely before serving.
(There's no measuring in this one; it's that easy!)
rotisserie chicken from the grocery store
fresh strawberries, blueberries, blackberries (any combination)
goat cheese
walnuts
olive oil
honey
white wine vinegar or champagne vinegar
salt and pepper
lettuce
Directions:
Wash and dry the lettuce and the berries. Remove the chicken breasts from the bone and shred the chicken. Make the vinaigrette. Add the berries, goat cheese and walnuts to the salad.  Add the dressing, and toss the salad to serve. Top with chicken.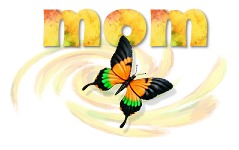 Honey Vinaigrette:
Add equal parts honey, vinegar, and olive oil to a small bowl. Use a whisk to combine.  Add a pinch of salt and pepper.
Amy K. James lives in Fayetteville with her husband, John, and their three children. She chronicles what she cooks for dinner at www.oureverydaydinners.com. You can follow her on twitter here.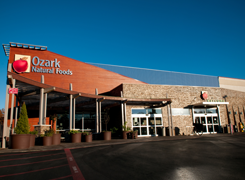 Ozark Natural Foods is a locally owned consumer cooperative dedicated to participatory democracy. Its mission is to provide owners and the Northwest Arkansas community with natural and organic products that encourage healthful living and a sustainable planet. Click here to become an owner, which has all kinds of special benefits!