By Beth Gallini, marathoning mama of 2
Most runs are fairly uneventful and go as planned.
But what happens when something goes wrong? What happens if something happens to you or someone you are running with?  What can you do to protect yourself?
I used to pay little attention to protecting myself while running and assumed I was healthy and in a safe area. Then:
I learned of attacks that happened on trails I run on. I was with my husband when he got injured mid-run. I had a friend who was attacked during her run. I also now have a family who depend on me. Needless to say, it has become much more important to me to take the necessary precautions to protect myself before I go for a run and while I'm out on the trails.   
Here are things you can do to protect yourself during a run:
See your doctor: My doctors know I run, I get regular physicals, and I get my blood levels checked regularly.  Don't be afraid to ask questions about how your training may be affected by a medication or a procedure and be sure to let your doctor know if something doesn't feel right.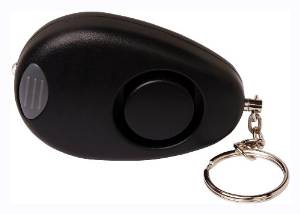 Carry an alarm: I run with a small personal alarm that fits inside a pocket.   It makes me feel so much more comfortable running by myself, especially when it's early in the morning or when the trails are empty.
Carry your phone: I know it sounds like a lot to carry, but it is worth it in the event of an emergency.  I put my phone in a running belt that I wear around my waist and I don't even feel it when I'm running.  An added bonus is that I also always have access to all of my music, podcasts, and audiobooks!
Carry ID: Even if you have your phone with you, it is important to have identification in case someone needs to help you.  Road ID makes custom identification plates that you can attach to your shoe or wear around your wrist, ankle, or neck.  In addition to your information, you can include the number for a contact to be called in the case of an emergency.
Have someone track you: Garmin's "Live Track" feature and the Road ID app allow others to track you in real time.  The Road ID app will also send a message if you don't move for a period of time.
I know this might sound like a lot of extra work, but each of these things allow you to continue doing what you love while helping to keep you safe and healthy!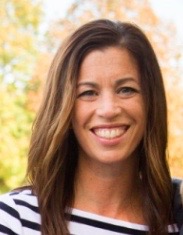 About Beth: Beth is a mom, runner, RRCA certified running coach, and the blogger behind RUNNING around my kitchen.  She and her husband spend their free time chasing their two 2-year-old boys. Beth serves on the board for the Hogeye Marathon and loves helping other moms with their training and answering any questions.  Be social, connect with other Hogeye runners, and let them hear from you by following them on Facebook, Twitter, and Instagram!  #hogeyemarathon
*The Hogeye Marathon is a non-profit organization that gives back to Northwest Arkansas. It's celebrating its 40th anniversary on April 10th and offers something for everyone with a marathon, half marathon, 5K, 4 person relay, corporate challenge, and volunteer opportunities.