We love living in Northwest Arkansas, since there's always something to do with the kids — or on a date night/GNO!
We always share the best activities for families and moms in our regular monthly calendar, but we also want to give you a heads-up on Fridays about what's happening over the weekend, so you won't miss a thing.
Here are a few good ideas for what to do in NWA this weekend, Jan. 23-24:
1. Chinese New Year Celebration, Fayetteville Public Library. The library is celebrating Chinese New Year on Saturday (Jan. 23) at 10:30 a.m. It's the Year of the Monkey 🙂 There will be a brief presentation on the history of Chinese New Year by the Chinese Students and Scholars Association along with traditional dances from the Chinese Association of NWA and a lion dance from members of 5 Way Dragon's Martial Arts, followed by the serving of potstickers and orange slices.
Participants will also get to create a monkey craft. Cute!
Click here for more information.
2. Play it Forward, Duo Sonics. On Saturday (Jan 23) you can kick off the new year listening to a unique blend of blues and roots music with the Duo Sonics at the Walmart World room at The Walmart Museum. Tickets are $10 with proceeds benefiting the Community Creative Center. Doors open at 6 and the show is at 6:30 p.m.
Click here for more information and to buy tickets.
3. Hobbs State Park. If you love being out in nature in the winter, you'll love these two events at Hobbs State Park in Rogers.

Shaddox Hollow Hike, 10 a.m., Shaddox Hollow Trailhead
Join Park Interpreter Rebekah for this beautiful, moderately strenuous hike. Get out and enjoy the beauty of the Ozark Plateau along this 1.5 mile loop trail. This is a great hike to learn about the geology of this area and see the beauty of our Natural State.
Be an Arkansas State Park Explorer, 2 pm, Visitor Center
Join Park Interpreter Rebekah to begin the process to earn your Arkansas State Park Explorer Badge. This fun challenge is a wonderful way to learn more about your state parks. We'll tackle subjects from history to safety to the sights and sounds around the park. This fun for the whole family re-occurring program will help you to be more connected to your state parks! Recommended for park stewards ages 6 – 14.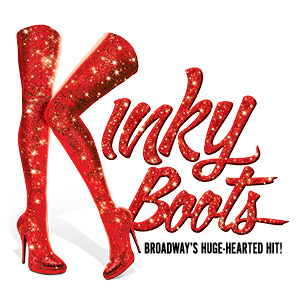 4. Kinky Boots showing at Walton Arts Center! This is a fun show and is great for a date night or a night out with friends. Kinky boots is running through Sunday at WAC.
KINKY BOOTS is Broadway's huge-hearted, high-heeled hit. With songs by Grammy® and Tony®-winning pop icon Cyndi Lauper, this joyous musical celebration is about the friendships we discover, and the belief that you can change the world when you change your mind. Inspired by true events, KINKY BOOTS takes you from a gentlemen's shoe factory in Northampton to the glamorous catwalks of Milan.
5. Dust, Drought and Dreams Gone Dry. This exhibition will be at the Springdale Public Library through Feb. 26. On Saturday (Jan. 23), at 2 p.m., Mary Larson, Puterbaugh Professor of Library Service and Associate Dean for Special Collections, will be at the library to discuss these extraordinary women and their stories.
Between 2000 and 2001, interviews were conducted with more than one hundred women, individually and in groups, who lived through the Dust Bowl, primarily in the seven western-most counties of Oklahoma, where the Dust Bowl hit the hardest.
Click here for more information.