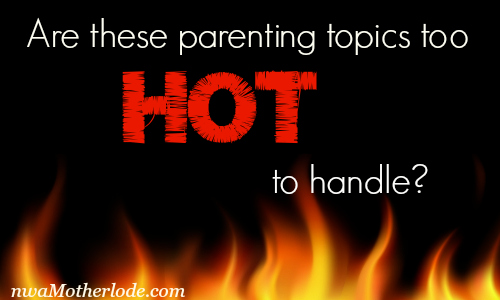 Everybody has an opinion to share when it comes to parenting. But sometimes the best thing to do is to AVOID volunteering opinions on those topics that are more about personal preference and not directly related to the health and safety of a child.
We tackled a few of these hot-button issues recently during our Mamas on Magic 107.9 radio segment. (The radio show airs weekdays at 7:45 a.m. on Magic 107.9. Tune in to hear it!)
Click the LEFT side of the audio bars below to hear more about this round-up of topics that can be too hot to handle.
Discussing "birth plans"
Care and feeding of babies
How many kids to have
Issues with older kids
How to deal with parenting criticism
Click here to hear more of the segments aired on Mamas on Magic 107.9.