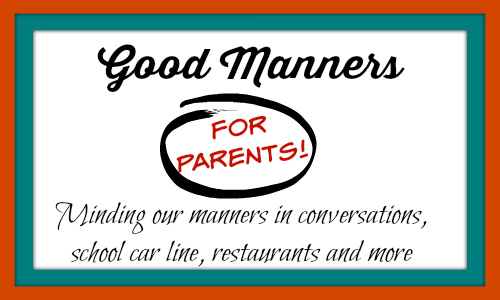 As moms, we all know it's important to teach our kids good manners, but it's just as important that we, as parents, use great manners ourselves. We'll be the first to admit that sometimes we need a little brush-up on good parenting manners.
We discussed issues with manners recently during the Mamas on Magic 107.9 radio show, which airs weekdays at 7:45 a.m.
Click the left arrow on each audio bar below to hear the segments on parenting manners.
On school car line etiquette
On personal questions
On sharing unsolicited opinions
On smartphone etiquette