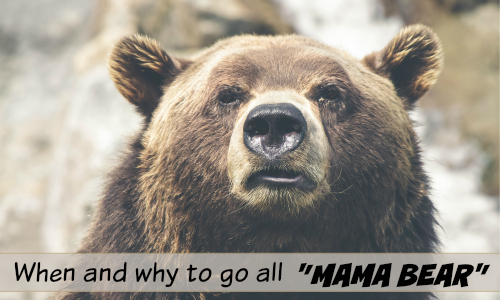 Even the sweetest, most mild-mannered woman in the world is capable of turning into a ferocious, dangerous "mama bear" when her babies are threatened. The instinct to protect our own is strong.
A nwaMotherlode reader asked us recently to talk about the Mama Bear instinct during our Mamas on Magic 107.9 radio show (which airs weekdays at 7:45 am.) It was a great topic that made us take a hard look at the kinds of situations where we think it's not only necessary but also good to show your claws and fight for what's right.
Click on the left side of each audio bar below to hear the discussion. What makes you shift into your most fearsome "Mama Bear mode?"
Mama Bear Scenario No. 1
Mama Bear Scenario No. 2
Mama Bear Scenario No. 3
Mama Bear Scenario No. 4
Mama Bear Scenario No. 5
What makes you go all Mama Bear? Post a comment below and tell us what kinds of situation transform you from Winnie the Pooh into an angry Mama Bear who's ready for a fight.