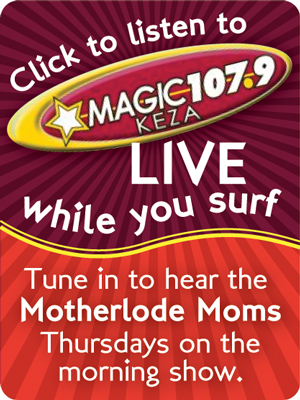 Are you a little bit of a Facebook or Twitter addict? If so, you're going to love today's radio topic on Magic 107.9. We'll be stopping by to talk with hosts Jennifer Irwin and Guy Westmoland about Facebook and Twitter etiquette. We'll be there around 7:45 a.m. until almost 9 a.m. so turn on your radio, or click here or on the graphic at right to listen to the show live on your computer.
If you rarely visit Facebook or don't even have an account, you might also want to chime in on this topic because the lack of social media etiquette is one reason why some people don't enjoy Facebook very much or why they couldn't give a "tweet" about Twitter. Because this technology is still relatively new, the rules of how to behave online aren't necessarily common knowledge. We'll go over some of the basics and discuss why some of the "rules" get broken over and over.
And how do the rules apply when the "friends" on Facebook are actually mother and daughter or father and son? Is it "uncool" if Mom is constantly lurking around her teen's Facebook wall?
If you have a few Facebook or Twitter pointers you wish everybody knew, call in to the show and share them with us!
Here are links to a few of the articles we'll be discussing on the air. Click the title of each article below to read it in full.
Save