By Shannon Magsam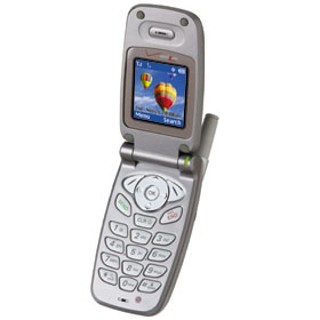 Ring. Ring. Ringgggggg.
My cell phone is brr-ringing that "old-fashioned telephone" tune. My fingers itch to grab it from my purse and see who's calling. I keep my hands on the wheel and my eyes on the road.
As of yesterday, I gave up talking on the cell phone while driving. It's for Lent. I've actually never given anything up for Lent before (we didn't focus on that at my church growing up) but I decided that I would do it this year.
And boy did I pick a doozy.
By last night I'd wanted (badly) to answer five calls,  to make about 10 and actually buckled and answered twice.
Gwen, who gave up talking while driving quite some time ago (click here to see her post), encouraged me to keep my vow.
"The first week is the hardest," she said. "Stick with it. You'll be glad you did."
I decided that when I get the urge to chat on the phone while driving, I'll focus instead on spiritual matters, people who are actually riding in the car with me and/or paying attention to the road.
I thought you could help hold me accountable. If you see me driving down the road with the phone stuck to my head feel free to honk at me. If I dial your number and you hear road noise in the background, call me on it.
Can I do this for 40 days? Time will tell.
So what are you giving up for Lent?

Shannon Magsam is mom to 9-year-old Ladybug, married to Ladybug's dad, John, and co-creator of nwaMotherlode.com. To read previously published installments of Life With Ladybug, click here. Leave a comment if you're so inclined. I'd love to hear your deep thoughts!