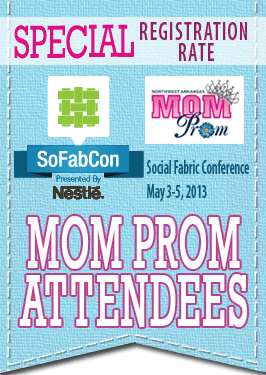 If you're a blogger — or would love to start blogging — there's a conference happening the weekend of May 3-5 at the Embassy Suites in Rogers that might be just the ticket.
The SoFabCon will definitely help improve your blogging skills. You can learn more about taking great photos, monetizing your blog,  improving your Twitter presence,   better writing and more.
You probably noticed the conference is the same weekend as the NWA Mom Prom, which Motherlode is throwing on May 4. If you'd like to do both, we've got a deal for you!
Special discount details: If you buy a Mom Prom ticket, you'll have the opportunity to attend the conference for just $99. You could attend the conference on Friday night and during the day on Saturday, then head out to the Mom Prom that night.
The Mom Prom starts at 7 p.m. and ends at midnight.
**Email us (mamasATnwaMotherlode.com) if  you'd like the special Mom Prom attendee code.
CLICK HERE to go buy your Mom Prom ticket, then jump over to the SoFabCon site HERE and register.
About Collective Bias: SoFab is short for Social Fabric, which is an invitation-only group of bloggers who live all across the world. The parent company of Social Fabric is Collective Bias, which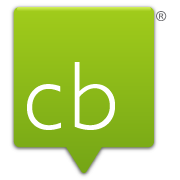 was founded here in Northwest Arkansas. The conference is open to the public, not just SoFab members.
As part of the Social Fabric network, bloggers share about brands on their blogs. The bloggers get paid for their time. They write posts, shoot photos or create videos and share experiences with brands on their blogs. The posts are expected to be AUTHENTIC, meaning you say what you really think about a product or experience. You may remember that Motherlode has been involved in a few Social Fabric campaigns before like THIS and THIS.
We hope to see you at the Mom Prom on Saturday night. And we'd love to hear about the what you learned — and about the brands you met — at the conference, if you go!