The mamas drove all the way to Nashville on Wednesday and are happy to be soaking up all the bloggy goodness at the BlissDom 2012 Conference today!
One fellow mama called it "speed dating for bloggers". We love that!
BlissDom is an amazing conference for women "who find and express their bliss by publishing online". That describes us, right?
We're in great company, hanging out with about 750 other bloggers at the gorgeous Gaylord Opryland Hotel. Be watching for a little video tour after we have a chance to scope out the hotel's NINE acres of indoor gardens, cascading waterfalls and an indoor river with an actual boat. There's also shopping, tons of restaurants and a spa. We know some of you may be visiting the hotel this summer, so we thought we'd give you a mom-friendly tour!
We'll also scope out the movie, Dr. Seuss' The Lorax. Universal Pictures will be at BlissDom with music, food and themed cocktails. There will apparently be a chance for photo opps with the Lorax himself. The Lorax and the mamas. Should be fun.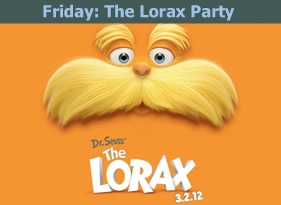 We'll also try to score a photo with (or at least near) Joe Jonas, the guys of Rascal Flatts and some other awesome singers.
We also look forward to hearing from ConAgra Foods at this year's Girl's Night Out. They'll give us a special sneak peek of what's to come in their Child Hunger Ends Here campaign. More than one in five children in the U.S. don't know where their next meal is coming from. As mothers, I know we feel that's unacceptable.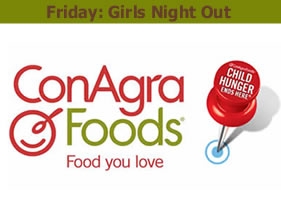 Please send us your prayers and happy thoughts as we meet, greet and eat our our way through the weekend. We want to soak up as much knowledge as we can to bring back to YOU. We're always looking for new ideas and inspiration to make Motherlode even better for Northwest Arkansas mamas!
Big hugs and we'll see you on Sunday!
Love,
Gwen and Shannon