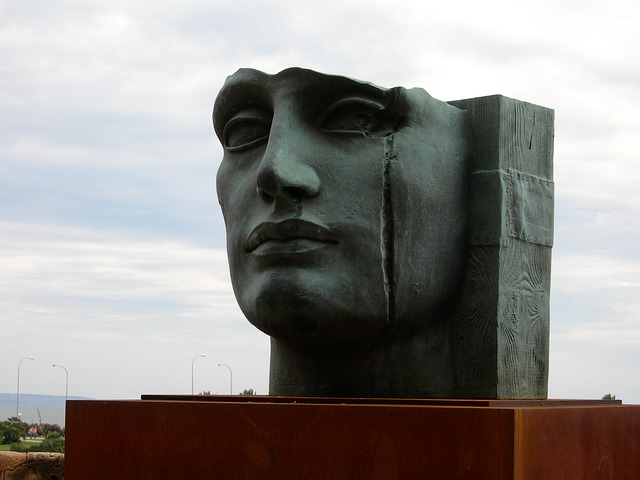 By Shannon Magsam, Ladybug's mama
One night when we were visiting my husband's family in Philadelphia, his brother-in-law and I started comparing scars. My husband joked that we reminded him of that scene in Jaws when the characters were showing each other all their old war wounds.
Ours certainly weren't that bad.
My husband's brother-in-law, a rough and tumble guy who played and coached all kinds of sports, had lots more scars to share. But I had quite a few and gleefully displayed the visual evidence, making the how-I-got-my-scars stories as dramatic and gory as possible.
Well, I didn't show him ONE of my scars: the jagged C-section that runs low across my abdomen.
At the time, it didn't exist. (If it had, I totally could have trumped his old football scars. "And then they took my internal organs out, and had them lying on the table next to me!")
But I had other old scars. From my bottom lip down to my big toe, I told my brother-in-law about these:
♦ The vertical line on my bottom lip from getting socked in the mouth with a baseball bat from that time in fifth grade when I was standing too close behind home plate.
♦ A mostly-faded gash on my neck from when I fell out of bed as a kid and came in contact with the edge of a trash can that was sitting right next to my sick bed.
♦ A puffy lighter-than-flesh-colored scar on my left palm left by the nasty bite of a fuzzy red ant that I tried to pick up when I was 6.
♦ Both my knees, from the time I careened through a barbed-wire fence on a go-kart with no brakes that was driven by a friend.
♦ On my right foot, an angry white line bisecting the bottom of my big toe from the cut I received after falling off a small bridge across a creek and landing on a broken glass bottle.
♦ Oh, and in the middle, there's the one that's more recent: the C-section scar. My OB told me I'd still be able to wear a bikini and I did, once, when I was at a tropical location to attend a wedding. But never here in NWA where I live and play, thankyouverymuch.
Our scars are evidence of a story. Often, lots of stories. The stories of our particular, unique, sometimes difficult, sometimes brave, sometimes daring lives.
We all have them, right? Where are your scars and how did you get them?
Let's compare!
Shannon Magsam is co-founder of nwaMotherlode.com and nwaMomProm.com. She's married to an awesome newspaperman and they have a fun-loving, artsy teen (officially!) who loves watching tv with them and drawing cats. If you have a question for Shannon, send it to mamas@nwamotherlode.com or leave a comment here.