By Shannon Magsam, Ladybug's mama

That headline is a joke, of course. I'd never hurt my kid – and neither would you — but sometimes my preshus snowflake can give me a certain look or say just the most crazy (ungrateful) things …
If you're like me, you might find yourself in need of some, shall we say, strategies to help make it through those moments.
Here are some strategies I've used (sometimes daily, let's be honest) to remain sane in the midst of a teen/mom confrontation: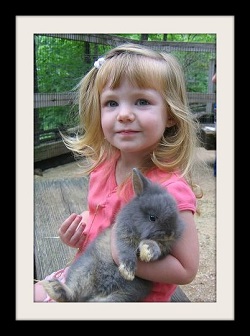 Look at old baby pictures. Stare about those round rosy cheeks, those sweet rosebud lips. Place a few of your favorites around the house strategically so you can gaze intently at them while channeling Mother Theresa. The nostalgia should be enough to pull you through those few seconds/minutes/hours of outrage.
I hung some of my daughter's baby pictures in the hallway right outside her bedroom. There's also one in the living room from when she was about four years old. Wasn't that baby girl so sweet back then? She's still in there. The contents may have shifted, but she's still in there.
Breathe in and out while thinking: hormones. As the Jewish Proverb reminds us: "A mother understands what a child does not say."
Sometimes the hormones and the stress of life can make them a little crazy. Be assured that your kids are kind and considerate to others, while saving the crazy for you. Because you're a soft place to land. (Think: Mommy Mattress.)
Think back to how you acted when you were his/her age and ponder this word: payback. Your own mother will likely not gloat openly, but you can bet there's a small part of her (inside) that's snickering.
But seriously, this is a phase.
You did/said/acted some of these same way. And admit it: you were worse.
Find something to laugh about. For me, it's usually the pets who throw me a bone when I need to focus on something funny. Our big poodle, two cats and two chickens are typically acting ridiculous, so they serve as a helpful distraction. Laughing can bring a hostility down a few notches.
IGNORE. Seriously, I sometimes pretend not to see an eye roll, hear a growl or feel the woosh of a door as it closes very, very fast. We can't react to every single thing.
It's ok to let them blow off steam a little. Moms do it, too. Where do you think they learned it?
Don't worst-case-scenario things. Just because you have a little parent/kid dust-up doesn't mean your relationship is crap and things will never be the same. Repeat after me: She will soon come out of her room, act as if nothing happened, and will ask what's for dinner. This is normal.
Teens sometimes have a force field around themselves (when it comes to their parents) because they're trying to separate from us. We eventually want them to leave the nest and be productive citizens, so this is a good thing. Even if it really, really feels awful sometimes.
Listen. With a closed mouth. This one may be the hardest one to do, but it will help you stay sane because it might actually lead to your kid talking it out (instead of reacting negatively to your reaction). If your kid talks it out, you might actually have a good conversation and you'll get a peek inside your kid's brain.
You might even be able to help them with a problem. Which will make both of you feel better.
None of these will work every time (don't I know it), but maybe one of the seven strategies will cross your mind the next time your t(w)eenager really pushes your buttons.
Peace out, mamas.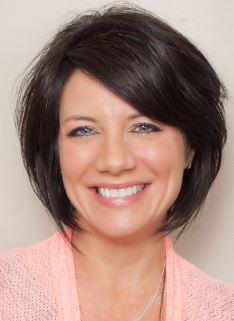 Shannon Magsam is co-founder of nwaMotherlode.com and nwaMomProm.com. She's married to an awesome newspaper guy and they have a fun-loving, artsy tween who loves watching tv with them and drawing cats. If you have a question for Shannon, send it to mamas@nwamotherlode.com or leave a comment here.