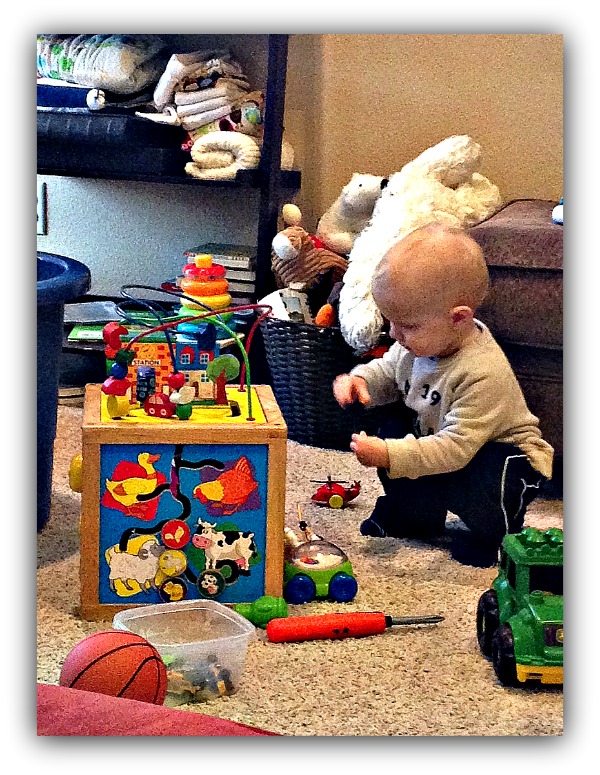 By Liz Emis, mama of 1 and 1 on the way
With Easter approaching, I've been searching for items that provide my son with big fun in small packages.
In other words, what cool toys can I stick inside a plastic Easter egg that's not a piece of candy? Between the cookies and chocolate and those fluffy Peeps, the last thing those eggs need to be filled with are more sugar.
When you walk the toy aisles, so many "cool" toys are huge and expensive. But for toddler boys and definitely for my son, nothing is more awesome right now than Hot Wheels cars. And for less than $1 a car with tax included, you can't really go wrong.
Jack already has five of them and runs from room to room with them, racing them on cabinet doors, inside pots and pans and all over his toy cube.
And if you want to give a bigger Easter gift to go along with the egg "surprises," Hot Wheels sells numerous race tracks, launchers and loops.
Some even attach to the wall and allow you to connect them, making a giant race track wall in your child's room.
These make great Easter basket stuffers too. Also keep in mind that even if you don't celebrate Easter, these cars make great birthday gifts, and frankly, inexpensive "just because" gifts.
Here are some other ideas for what to put in Easter baskets or eggs:
Bright Starts toy balls. $5 for a pack of 16 at Amazon
Mega Blocks toy blocks are perfect for knocking down block towers
Melissa and Doug wooden puzzles for kids who love to assemble rather than knock things down
Baseball toy figures on Amazon for about $8 for several at a time
For girls: easy hair bows and hair clips for about $1 at Walmart.
Easter basket treats: 
Craisins
Kellogg's fruity snacks
Jelly beans
Spree candy – if they drop them in your car they won't melt and stick to your upholstery!
Enjoy your holiday and remember that huge joy doesn't have to come with a hefty price tag. Look at my kid and his cars. The looks of fascination and smiles that come across his adorable face are wonderful!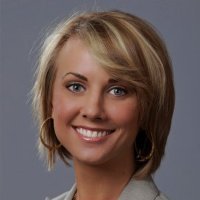 About Liz: Liz Emis has spent more than 12 years in the communication industry. Beginning on the East Coast as a reporter for outlets like The Boston Globe, Orlando Sentinel and The Baltimore Sun, she moved to Northwest Arkansas in 2004 to write for the Arkansas Democrat-Gazette. Three years later, she transitioned to public relations, branding and marketing, working on both the agency and client sides. In 2010, she added product development to her résumé, spending more than three years at Tyson Foods, Inc. in Springdale, Ark. Liz welcomed her first child, Jackson Gaines Emis, to the world in October 2013, and now uses her communication and organization skills as a stay-at-home mother to her eight-month-old son. As a domestic engineer, Liz has added financial analyst, counselor, chef, project manager, teacher, diagnostician, comedian, housecleaner and efficiency expert to her skill set. She can be reached at lizkemis@gmail.com.
Save