By Shannon Magsam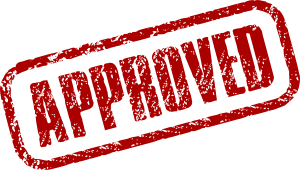 So, apparently in the Fayetteville School District you have to fill out an absence form if you're going to pull your kid out of school for, say, a family vacation. Or, in our case, to spend extra time with grandparents the full week before Christmas.
You not only have to jot down dates your kid will be absent on this form; you also have to attach a letter about why they're missing, how you'll ensure they won't fall behind in schoolwork and how the time away from school will be educational.
I got a little silly with the letter part and thought I'd share with you today. I hope the lighthearted letter gave the principal a little chuckle. She approved the absence!
Mrs. XXX,
Our family is headed out of town for Christmas this weekend and we plan to stay at my parents' house through the holiday.
I have communicated with Ladybug's teachers and she is getting everything done this week. She's taking a science test today that is scheduled for Monday.
How will our trip be educational? I have a few fun ideas for the week:
Making cookies = Math/Science (Measuring the ingredients, observing liquids turn to solids)
Riding her horse = P.E. (It takes lots of core strength to balance!)
Reading "How the Grinch Stole Christmas" = Literacy (and maybe some ethics thrown in for good measure)
Making Christmas ornaments = Art (Every year the grandkids make foam ornaments and paper chain garlands for the freshly-cut tree)
Singing Christmas carols = Music (A family tradition!)
Interacting with extended family = Social Studies (This can truly be an educational experience!)
Thank you and have a very MERRY Christmas! We hope it's especially joyful.
See you in 2012!
Sincerely,
Shannon Magsam
Shannon  is mom to 9-year-old Ladybug, married to Ladybug's dad, John, and co-creator of nwaMotherlode.com. To read previously published installments of Life With Ladybug, click here.