By Shannon Magsam, Ladybug's mama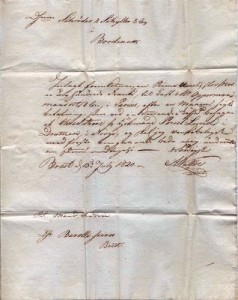 A friend recently received a letter from her mother.
Not too unusual, except for the fact that her mom died nearly 20 years ago.
My friend had been wishing like crazy they could have a talk and suddenly this old, somehow unread, letter resurfaced just in time for Christmas, like a gift.
The story brought tears to my eyes – and gave me chills. To think — what would it be like to get an unexpected word from my mom if she had been gone all that time?
After hearing about it, I called up my own mother just to talk and to say a heartfelt I Love You. Then I thought about the letter all through the holidays.
One day, when I was sitting in my car with time to think, I considered what I might say in a letter to my daughter. What I would want my Ladybug to know, if something suddenly happened to me?
These are my initial thoughts – in no particular order (and not an exhaustive list, by any stretch):
* I know we fight sometimes and that you are trying to establish your own identity. Sometimes it embarrasses you that I sing in public or talk to nearly everyone we encounter. You're nearly 12 and I get it. I understand that I might get smacked in the nose on days when you're flapping your new wings, trying to figure out what it might mean to jump the nest. But please know that there's a place in my heart that beats just for you and it glows with concentrated mama-love all day, every day.
* Do you remember that sunny summer day when you were 4 and got "nursemaid's elbow" and were in a lot of pain? Well, when the doctor, with no warning, pulled your arm out straight to fix it I nearly punched her. If you had not cheered up right then and said your arm was all better, there might have been An Incident in the ER. When you hurt, I hurt. Whether it's your elbow or your heart, I hurt. You won't understand this completely until you grow up and have a child of your own.
* Your dad and I are so proud of who you are. You draw, sing, make movies, make us laugh and love animals, it's true, but that's not why we're proud of you. We love you because you're our daughter and there's nothing you can do, or not do, that would make us love you less.
* I also want you to know that I didn't play with baby dolls when I was a kid, but soon after your dad and I got married I got major baby fever. The kind that makes you follow behind strollers and peek around just for a glimpse of the little bundle inside. I wanted you SO MUCH. You are just as amazing as I imagined you would be. More.
* Nobody loves you like me and your daddy, but I know someday you'll find a love to spend your life with. I want you to have a wonderful marriage just like your parents. Well, not just like us – I'm sure you'll have new and different requirements, but I pray you find the right one just for you. To help you along, I have been praying since Day One for the boy you'll marry. Choose wisely. Treat each other well, with respect and love.
* I pray continuously that God will protect you physically, emotionally, spiritually. I always pray that prayer when I let you spend the night somewhere or you go on a trip. I can't be with you all the time, but God can.
* Ever since the first day we brought you home from the hospital, I've gone in at night to make sure you're breathing peacefully before I go to bed myself. I'm sorry about all the times I woke you up during one of those night watches.
* I'm not sure why you call me Mama-lu lately, but I think it's funny and I like it. I adore our inside jokes and that we laugh so much together. I hope those light moments help carry you through any dark days.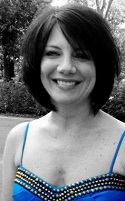 Shannon Magsam is mama to Ladybug (a salty/sweet tween girl who still likes things like superheroes and unicorns, thank goodness) is wife to newspaperman/entrepreneur John and is co-founder of nwaMotherlode.com.