By Shannon Magsam
I'm slowly waking up from my music coma.
Eleven years ago, about 72 hours after giving birth to a baby girl, I started driving down a long stretch of highway where my radio could only pick up one station. And it played all kid music all the time. Even the CDs and cassette tapes I bought were all about the wheels on the bus or the perseverance of the itsy bitsy spider.
I occasionally pulled out my old music when I was driving to the grocery store or a work meeting. The equivalent of a secret smoke break.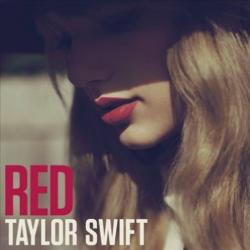 But now? Suddenly my tween likes music. Actual music. I mean, some of you may disagree that Taylor Swift is actual music, but I'll take it. One of Ladybug's Christmas presents this year was two tickets to see Taylor in concert. Of course, my daughter immediately assumed the tickets were for her and a friend. Ouch. I guess she didn't feel the need for a chaperone? Or a chauffeur? Sorry, baby, but mama's coming to your first concert.
My daughter is still more basketball and 4-H than she is sparkle and boy-crazy, but since she started taking guitar lessons she's more choosy about her tunes.
We definitely listen to Taylor Swift's new Red CD more than anything else when we're driving around town. And confession time: I popped it into the CD player the other day when I was, ahem, driving by myself. Sang at the top of my lungs and didn't have one person shushing me.
The lyrics remind me of that emotionally raw time in life. Falling in love. Intensity. Soul-crushing breakups.
In a weird way, I was just thinking that maybe this music is important to make a mama remember.  To recall what it feels like to love and lose.
I know that's coming someday for my little girl. I want to remember what it's like so I don't minimize her feelings. Tell her it's just a crush. Tell her there are plenty of fish in the sea. That's no consolation.
The two of us especially love the song 22 (even though she's literally HALF of 22).
As the song played recently, she considered aloud what she might be like at that age, what it might feel like to be "happy, free, confused and lonely at the same time".
Oh, baby, do I remember.
I listen and I remember.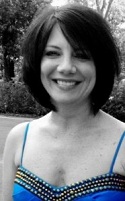 Shannon Magsam is mom to 10-year-old Ladybug, married to Ladybug's dad, John, and co-founder of nwaMotherlode.com. To read previously published installments of Life With Ladybug, click here.