By Shannon Magsam, Ladybug's mama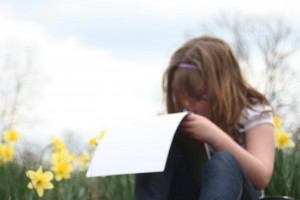 As you know, the name of this blog is Life with Ladybug.
Except lately, I really don't write as much about my life with my daughter, code name Ladybug.
I've been writing Life posts since my little lady(bug) was in kindergarten, but she's almost 13 now and doesn't want the world wide web knowing about private conversations or most embarrassing moments.
As the child of a mom blogger, she often asks, "You're not gonna write about that, are you?!"
For the past year or so, I've tried extra hard to respectful and discreet, writing around the edges of our life together, not going straight for the heart. I weigh every deep interaction, wondering if she'd be OK with me writing about it – or using it on the radio show Gwen and I do over at Magic. Usually I think: no.
I also try to leave her friends out of the mix, since they're also struggling with their own tweenager identities and could be embarrassed by something I say. But I want to be real, and that means talking about my real mama struggles. These are new waters I'm wading and I'm trying to stay upright.
I know lots of other parenting bloggers experienced this same dilemma before me, when their kids came of age. At some point, it feels like it's not your story to tell anymore. Our kids are separating from their parents, creating their own stories.
Lately, when I talk about the big things in her life, I share them from my perspective. How I feel about her turning 13 or having trouble in the sixth grade. I read and re-read my words and study the story from every angle, trying to determine whether it might make her cringe if she happens to read it.
I don't write detailed accounts about that adorable thing she just told me — or that grown-up question she just asked. (EEEEK!! Seriously, lately we're experiencing "the awkward word of the week" around here. It's like Sesame Street for tweens! But I'm so glad she's still coming to me for answers. Wait. Was that TMI? Too Much Middle-Schooler Information?)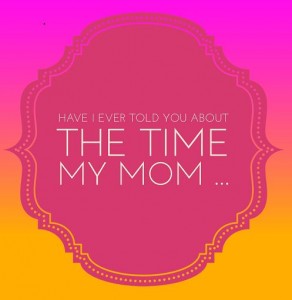 Now that Ladybug is older, I also think about the possibility of her future employers reading what I've written about her. I blew the kid's mind the other day when I pointed out that her very own children will someday be able to read the social media comments and blog posts she writes between now and then.
Imagine that.
And what if, after my sweet only has her own children, she peppers a few posts on her blog with cooky anecdotes about dear old mom? I can tell you, the idea of that really makes me want to be as discreet as possible while she moves through the teen years.
"Do unto others" is a phrase that comes to mind.
My husband and I are always joking with Ladybug that she should pay attention to how nice we are to her right now so that when we're old and doddering she'll be as nice to us. We're paying it forward, honey. Remember that.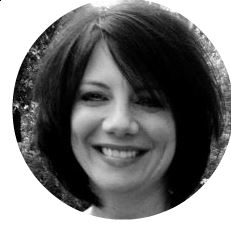 Shannon Magsam is mama to Ladybug (a salty/sweet tween girl obsessed with superheroes and unicorns), wife to newspaperman/entrepreneur John, and is the co-founder of nwaMotherlode.com