Fairy-Tale Ball, Crystal Bridges
In partnership with the Bentonville Public School District and Bentonville Public Library, Crystal Bridges hosts the culminating celebration of One District, One Book: a city-wide reading project for students in elementary and middle school.  Michael Buckley author of The Fairy-Tale Detectives, this year's focus book, will be there to give presentations at 2 and 3:30 p.m. In addition, a host of activities will be offered throughout the Museum, including music and dancing, performances by the Arkansas Philharmonic Orchestra and the String Coalition, activities with Trike Theatre and Project Play, a Fairy Tale scavenger hunt in the galleries, art-making activities and more.  All activities are free. No registration required.  To learn more about One District, One Book, visit readtothem.org.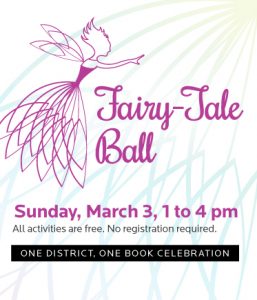 Date: Sunday, March 3
Time: 1-4 p.m.
Location: Crystal Bridges
More info: Click here
First Thursday on the Square, Tommy Terrific's Wacky Magic Show (FPL)
Fayetteville Public Library is taking its programming on the road to the Fayetteville Square this year to celebrate First Thursdays. Bring the family to see the wacky magic and enjoy the "That's Some Pig" festivities on the Square.
Date: Thursday, March 7
Time: 5:30 p.m.
Location: Fayetteville Square
More info: Click here
Go, Dog, Go, Arts Center of the Ozarks
P.D. Eastman's classic children's book comes to life on stage in an explosion of movement, color and space. The dogs delve into life with gusto, creating a visual spectacle for the audience to feast upon. They snorkel. They howl at the moon. They ride a ferris wheel. They sing and dance and climb trees. This is a rollicking free-for-all of chicanine-ery. Like a pop-up book that comes to life – and never stops. Colorfully adapted by Allison Gregory and Steven Dietz, it's a perfect joy for young children.
Date: March 9-10
Time: 3 p.m.
Location: Arts Center of the Ozarks
More info: Click here
NWA Fashion Week benefiting NWA Children's Shelter
NWA Fashion Week was created on behalf of an organic group of designers, boutiques and other market leaders who are committed to creating a vibrant and exciting fashion community in NWA. They are committed to educating and empowering our community, raising awareness for local non-profits and encouraging volunteerism in Northwest Arkansas.
Date: March 11-16
Time: Varies
Location:
More info: Click here for info about Kids' Day. Click here for the runway schedule.
More info:
Piggies Go To Market (Auction), Ozark Literacy Council
Silent auction. Live auction of Pigshibition pigs. Hosts Kyle Kellams and Dick Trammel. Advance tickets $50.
Date: March 14
Time: 6 p.m.
Location: Fayetteville Town Center
More info: Click here or call 479-521-8250.

Big Brothers Big Sisters of NWA, Painting With a Twist Fundraiser
Join the staff, board members and local supporters for a fun day out in support of Big Brothers Big Sisters of Northwest Arkansas. Put your creative skills to the test and come paint your own version of the artwork below for $35. Half of your fees will go to support our agency and the best thing is you have a memento to take home with you! 
Date: Sunday, March 10, 2013
Time: 2-4 p.m.
Location: Painting with a Twist, 1404 N College Ave, Fayetteville
More info: Register online HERE or call 479-966-4222. You may also contact Brittney Gulley at bgulley@bbbsnwa.org or 479-966-4366 ext 203.
One Night of Queen with Gary Mullen, Walton Arts Center
Date: March 15
Time: 8 p.m.
Location: Walton Arts Center
More info: Click here
The 3rd Annual Hershey Egg Hunt benefiting NWA Children's Shelter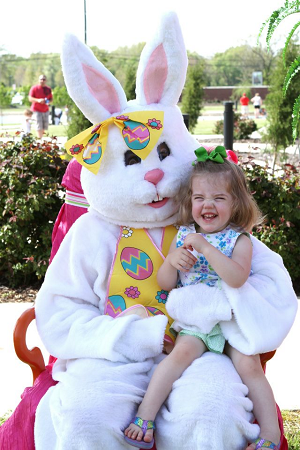 Proceeds from this event benefit the Northwest Arkansas Children's Shelter. Bring your camera and your Easter basket (not provided at the hunt). Suggested donation $3 individual/$5 family.
– A search for tens of thousands of eggs filled with Hershey's chocolates and candy
– Hundreds of Golden Ticket Eggs (redeemable for valuable prizes).
– A Bunny Hop.
– A Coloring Area.
– Face-painting.
– Crafts and games.
– Hershey Kiss and Reese's characters.
– A special appearance by the Easter Bunny!
Date: Saturday, March 23 (Rain date, Sunday, March 24)
Time: 3-4 p.m.
Location: Orchards Park, Bentonville
More info: Click here
Playhouse Palooza benefiting CASA of Northwest Arkansas
This is an annual event at the NWA Mall. See adorable playhouses and buy raffle tickets to win if you'd like. The playhouses will be on display from March 29-April 11, but an open house will be Saturday, March 30, 1-3 p.m. with face painting and ice cream at the NWA Mall. There will also be a Construction Bash on Saturday, April 13, at 6 p.m. at the NWA Convention Center. Tickets are $50.
Date: March 30 (Open House, free)
Time: 1-3 p.m.
Location: Northwest Arkansas Mall
More info: Click here

The City of Lowell's Easter Egg Hunt
The egg hunt will be held at Ward Nail Park in Lowell and there will be prizes for ages 3-12. Refreshments will be provided.
Date: March 30
Time: 2 p.m.
Location: Ward Nail Park, Lowell
More info: Click here
Easter Brunch & Egg Hunt at the Crescent Hotel-Sunday, March 31st
Bring the family and enjoy brunch, served from 9am-3pm and reservations are required by calling: 479-253-9652. There will also be the annual Easter Egg Hunt at 1PM in the Crescent Gardens. There are two age divisions: 0-5 years old and 5-12 years old. Two golden eggs will be hidden and the Easter Bunny will be available for photo ops after the hunt on the boardwalk for pictures.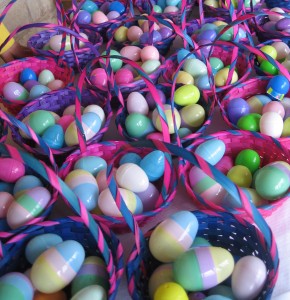 Date:  Sunday, March 31
Time: Easter Egg Hunt, 1 p.m.
Location: Crescent Hotel, Eureka Springs
More info: Click here
Spring Break Week Day Camps:
Spring Break Week at Fayetteville Public Library: 3-day wood working camps, daytime lock-ins and movie marathon (click here for more info or call 479-856-7170)
Spring Break Day Camp, Hobbs State Park (click here for more info)

Trike Theatre (click here for more info)
Arts Live Theatre (click here for more info)
Northwest Arkansas Community Creative Center (click here for more info)