By Shannon Magsam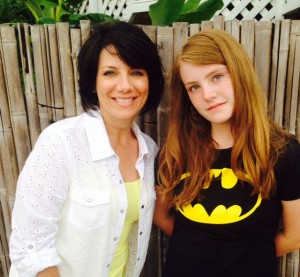 We went to a restaurant on Saturday and I requested the Kids Eat Free menu.
And while the kids' meal was being delivered to our table, I almost choked on my Diet Dr. Pepper. Because that's when it hit me that we can only order kids' meals for a few more months.
Because 13.
The problem isn't that I won't be able to skate out of restaurants paying less. The problem is my baby girl will officially be a teenager.
I get a little jolt of adrenaline every time something reminds me that the teenage years are creeping closer every day. And when the adrenaline shot wears off, I get a little weepy aftertaste.
Truthfully, I remember all my little ladybug's age milestones and I got a little weepy about most of them at the time:
The first birthday.
She's 5 now! Wow!
Seven.
Eight.
Nine.
(Poor Nine. Why does Seven always have him for lunch?)
Then: 10. Double digits!
Up next: thirTEEN.
And while I freaked about those other ages, this birthday has me the most freaked-outiest yet.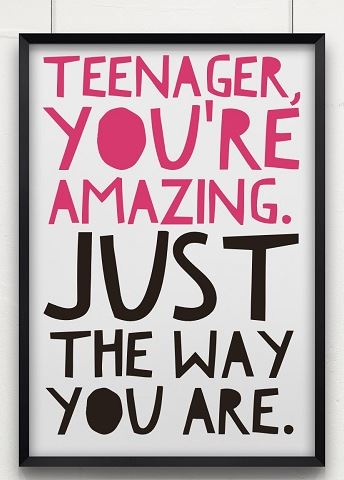 I think it's because when I turned 13 I got stupid.
I remember my 13th birthday vividly. I looked in the mirror and expected to see a more mature version of myself looking back. But I didn't.
I desperately wanted to be that grown-up girl, though, which led to some dumb mistakes.
So of course I get a little shaky thinking about this milestone as it relates to my girl.
The thing is (and this is a HUGE thing) I know my daughter has a better head on her shoulders than I did at 13. She knows herself better. She has very specific interests that keep her grounded. She has a great group of girl friends and they help insulate her. She's practical and logical in a way that I just wasn't.
See how I just talked myself down from the ledge? (I'm getting pretty good at it lately.)
Does that mean my teen-aged Ladybug won't make any dumb mistakes during the years from 13 to 19? Of course it doesn't. We all make mistakes in the teen years and we learn from them. I know she will, too.
But for now, I'll breathe deeply and remember: 13 is just a number.
A very BIG number, and I'll be paying more at Steak 'n Shake, Red Robin and Chick-fil-A, that's true. But I pray (boy do I pray) that when my baby girl looks in the mirror on her 13th birthday she'll see someone she really likes.
Someone who's just the right amount of grown up.
For 13. (But not for a few months!)