Editor's Note: The winner has been chosen and will be announced on Friday! 
Mamas, we'll choose a winner at random on Wednesday (23rd) so make sure to sign up for this awesome Fall Overhaul giveaway from Modoa Interiors if you haven't already! If you've been gone on vacation or somehow missed the announcement, it's $1,000 smackeroos to update a room i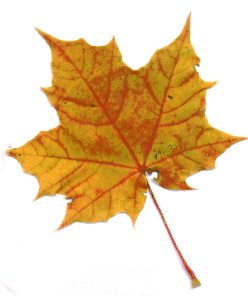 n your house — $500 for goods, $500 for services.
HOW TO ENTER: To throw your name in the hat for the Fall Overhaul giveaway, click the word "comment" below and tell us which room in your house you'd like to change and a little about what you wish it looked like. (More organized? Brighter? More fun? More relaxing?) You can also send your entry to us via e-mail at giveaways@nwaMotherlode.com.
The comments have been coming in fast since we opened this giveaway up last week and judging from what we've read, it's so important for us to have a space at home where we can unwind and make the world go away. For the majority of our mamas, that place appears to be the master bedroom. Second place: the living room.
Since the bedroom is top of mind, here are a few of the boudoir comments Northwest Arkansas moms have written:
We have been married for 11 years (next month) and our bedroom still looks like a college dorm. We just ordered a bedroom suit but I could use help picking out paint and decor. HELP! – Manda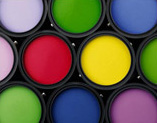 I would love to have my bedroom re-done. It's so neutral right now and needs a big punch of color with art and new bedding. I want to make it a place that is relaxing but also rejuvenating that excites me to take on a new day with enthusiasm. – Jennifer
I would love to have my bedroom redone. I am a single mother working one full time and 3 part time jobs. It would be great to get home from the end of a long day and have a nice calming place for some me time. – Waynette
My bedroom for sure! I have one picture of my son on the wall and an OLD hand-me-down dresser that the drawers fall out of when we open them and then a bed with no frame. No decor at all! it's very bland and doesn't look or feel like a bedroom other then the fact there are clothes everywhere because we have nowhere else to put them. I work full time, go to school full time, and take care of my family so I don't have the time or money to spend on doing the room myself. I would love a relaxing room that I get a relaxed happy feeling when I walk into. – Heather
My master bedroom needs a makeover. I can live with the furniture although all of it was free…hand me downs…and I mean ALL of it. My walls are white. They need color but I am scared of what to do in this room. I want blue, but haven't done a thing. It just needs help so BADLY. I would like our room to have color but still ooze "relaxation". – Holly

I would love to have a makeover for my master bedroom. It has turned into a catch all room for all the "extras" in the house. The kids bring their toys in and they never seem to leave. It would be nice for my husband and I to once again reclaim this space for ourselves. Thank you! – Brooke
A relaxing master bedroom would certainly be the ticket in my household. After running my three kids all over town and then feeding the whole crew, I would love a peaceful getaway to read, sip some tea, and catch some zzz's. Right now it is just a stopping point for unfolded laundry! – Kristy
My master bedroom needs some serious TLC! It's the one room in the house that we always overlook when we're updating. It's full of mis-matched furniture and toys! I'd love for it to be a real retreat at the end of the day. – Sara
Our poor master bedroom should be an escape for my husband and me, but it's the absolute last thing our "to do" list…and you can certainly tell! – Catherine

Our Master Bedroom is always the most un-relaxing room in the house. Being military, we move quite a bit and the whole house is always unpacked before our room. I would love for our Master Bedroom to be more than just a room to sleep and keep all the stuff that I don't have a place for! – Kerum
I am so tired of my bedroom. I have repainted my kids' rooms twice since we moved in, but our bedroom is still the same tan color it was when we moved in. It needs professional help in the design department. I want it to feel clean and uncluttered. I want better storage solutions. I am open to color options but lean toward black and white with splashes of other colors like green or red or blue. – Lesha
And Carol summed up what so many of you are feeling:  There are so many rooms in my house that need help, I wouldn't know what to choose. It would be nice to have at least one room that is well decorated and looks like an adult lives here.
To see ALL makeover comments, click here!