Northwest Arkansas Mom Prom
The Northwest Arkansas Mom Prom is less than two months away! Do you have a ticket yet? The 2018 NWA Mom Prom will be held Friday, June 1, 2018 at The Chancellor Hotel in downtown Fayetteville.
Mom Prom tickets are on sale now and about half of them are already sold, so please get yours soon if you don't want to miss THE best dance party of the year. Keep in mind that the NWA Mom Prom is ONLY for women and mothers age 21 and up. (No men or kids allowed.) It's a special night to dress up, dance, eat and hang out with your besties.
You'll come away from Prom night with some gorgeous professional photos of you and your friends — and they're FREE! A few weeks after the Prom, our official Prom photographer — the one and only Lisa Mac of Lisa Mac Photography — will allow you to download all your favorite Prom photos for free and print them or use them on social media.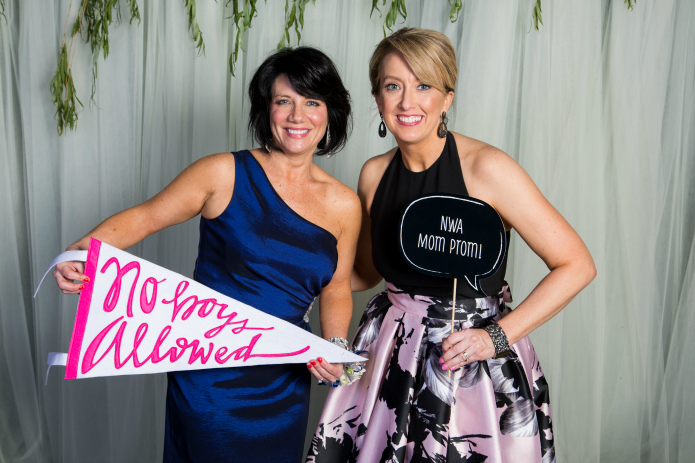 Our thanks to Lisa Mac and ALL of our Prom sponsors: Sam's Club, Bright Haven Christian Academy, The Chancellor Hotel, The Mustache, Lisa Mac Photography, Northwest Arkansas Mall, Rick's Bakery, Bubble and Fizz Shop, and Rock City Outfitters.
We couldn't pull off a Prom like this one without the support of these generous sponsors who think moms deserve a fun night out.
But NWA Mom Prom is not just about fun. This is a "Prom with a purpose." Your ticket purchase helps raise money for the Juvenile Diabetes Research Foundation's Family Camp, which is held here in Northwest Arkansas and is free to local families living with Type 1 Diabetes.
Your favorite DJ — Frankie — is back by popular demand to play the music for the 5th Annual Mom Prom. There will also be a cash bar, Prom t-shirt sales and a charity raffle with prizes valued at more than $300 each! (One of this year's raffle prizes is a brand new washer and dryer from Metro Appliances & More!!)
A ticket for the NWA Mom Prom costs $45 and includes four hours of fun and dancing with friends, a buffet of sweet treats from Rick's Bakery, non-alcoholic drinks, professional photos from Lisa Mac Photography, and a take-home gift from Bubble and Fizz Shop. Click here to get a ticket.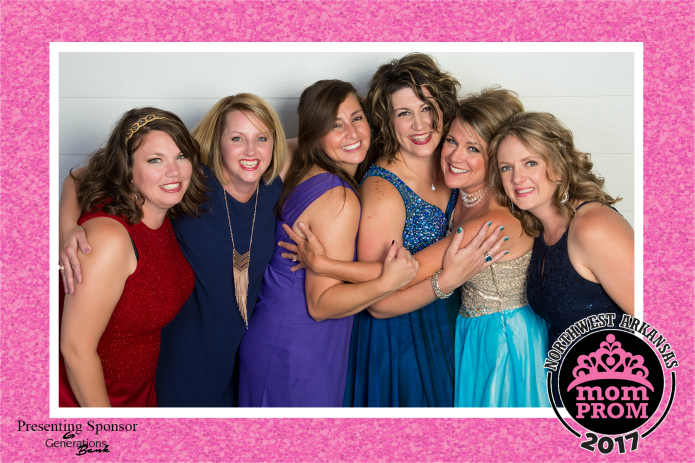 During Prom night, we'll also crown the 5th NWA Prom Queen! But unlike high school, we don't choose our Prom Queen with a popularity contest. We think all our guests deserve to be Queen, so we choose the Prom Queen AT RANDOM among all the night's ticket holders. You might be going home with an awesome prize and a tiara on your head! Here's a photo of last year's Prom Queen.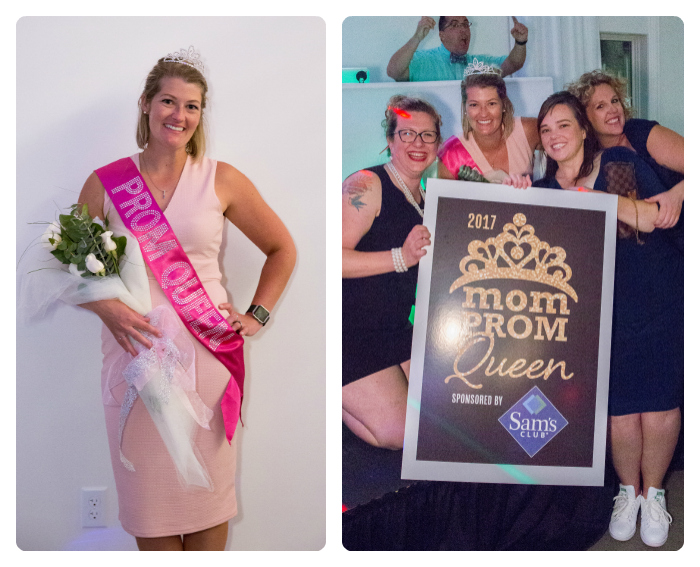 For more info about the Mom Prom or to get a ticket, click HERE to visit the Mom Prom website or check out the Frequently Asked Questions. 
Still on the fence? Check out this video of some of the highlights of last year's Mom Prom. It'll give you a good idea of the overall vibe of the party. Just don't wait too long to get your ticket if you want to come. The past four Mom Proms have sold out of tickets before Prom night. We hope to see you there!