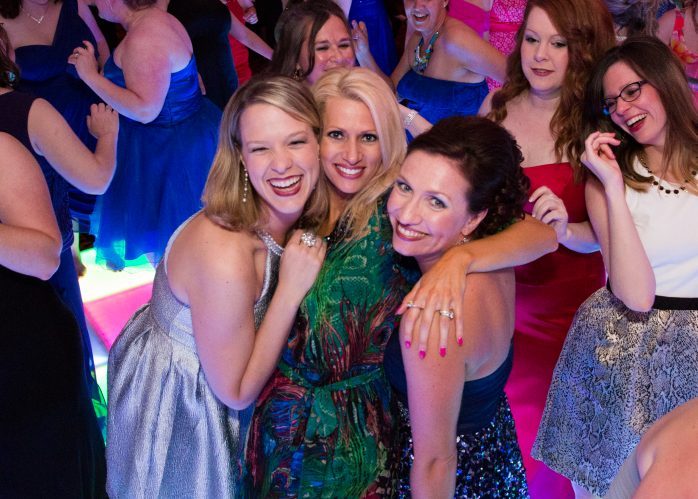 The Northwest Arkansas Mom Prom is this Friday, June 1, 2018 at The Chancellor Hotel in Fayetteville!
If you don't have a ticket yet, you can still get one by clicking HERE to go to the Mom Prom website's ticket page.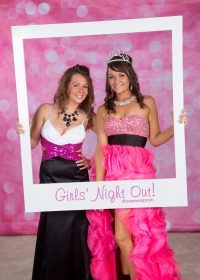 The Mom Prom is a huge dance party that's just for women age 21 and up. Ticket sales help support a local non-profit — the Northwest Arkansas Family Camp for families impacted by Type 1 Diabetes. (No kids or husbands allowed!) We eat our favorite desserts (from Rick's Bakery!) and our DJ Frankie plays our favorite songs all night.
We also get professional photos made by the wonderful Lisa Mac of Lisa Mac Photography — photos which are free for download two weeks after the prom. She not only gets photos of friends arriving at Prom but also some really fun party pictures taken throughout the night.
There's also a raffle with 7 prize packages — each one with a different theme and each one valued at $300 and up. This year's prizes include a pearl necklace and earrings from Underwood's Fine Jewelers. We also have a washer and dryer set from Metro Appliances & More.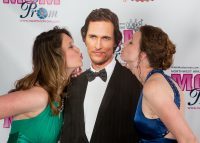 When you need a break from dancing, you and your besties can visit the Prom Selfie Station, where you'll find fun props and a line-up of celebrity prom dates including Bradley Cooper, The Rock, Justin Timberlake and more. (Okay, the celeb prom dates might be cardboard, but they're VERY photogenic.)
The night doesn't end until we've drawn winning names for each raffle package AND named a 2018 Mom Prom Queen — which is chosen at random among all the ticket holders. (No popularity contests here!) Anyone can become the Prom Queen, who wins the tiara, sash, flowers and a HUGE Visa gift card to use in any way she wishes. This year's Prom Queen crowning is sponsored by Sam's Club.
The 2018 Mom Prom wouldn't happen without the generosity of the local, mom-friendly companies shown below, and we thank them for their support of this event and of moms in Northwest Arkansas.
We'd love for you and your friends to join us for this year's Mom Prom! There's a reason why people call it the "ultimate girls' night out." Can't wait to see you there! Click HERE for a ticket.