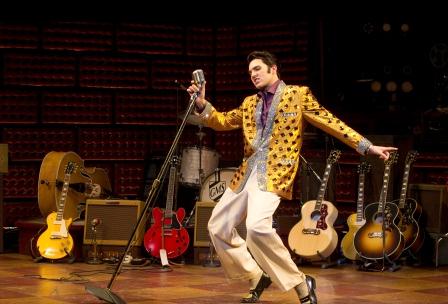 Attention music-lovin' mamas: You're gonna love this Great Double-Date Giveaway because it's FULL of some of this country's greatest music legends — Elvis, Johnny Cash, Jerry Lee Lewis and Carl Perkins. On December 4, 1056, these four icons got together in Memphis for a one and only jam session, and this show — Million Dollar Quartet — re-enacts that night in music history. This week's winning mom will get FOUR tickets to the opening night performance of this show on Tuesday, February 21st at 7 p.m. She'll also get dinner at the one-of-a-kind U.S. Pizza, just a few blocks down Dickson Street from the Walton Arts Center. Sound fun?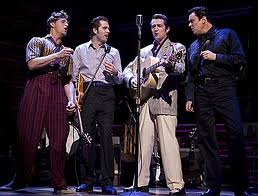 ABOUT THE SHOW: This show is all about the music. It features rock classics like "Blue Suede Shoes," "Fever," "That's All Right," "Sixteen Tons," "Great Balls of Fire," "Walk the Line," "Whole Lotta Shakin' Goin' On," "Who Do You Love?," "Matchbox," "Folsom Prison Blues," "Hound Dog" and more.
You'll feel like you're right there inside the Sun Records recording studio with rock royalty during an unforgettable night. (Please note: Schedule a babysitter for this show because it's recommended for an adult audience.)
AN ARKANSAS CONNECTION: The performer playing Elvis in Million Dollar Quartet is a native Arkansan! His name is Cody Slaughter, and, even though he had no formal acting or voice lessons, he grew up loving Elvis so much that he has been named the "Ultimate Elvis Tribute Artist of 2011". He's happy to be back in Arkansas playing a part he loves.
ABOUT THE FOOD: We tried to imagine what kind of food we'd want around during a rock-n-roll jam session, and U.S. Pizza immediately came to mind. So we're pairing these FOUR show tickets with an equally American dinner at U.S. Pizza on Dickson Street — just a short walk from the Walton Arts Center.
In addition to the legendary pizza, you could also choose an awesome salad or sandwich there as well. And we like the relaxed, laid-back vibe at U.S. Pizza. It's an awesome place for a casual double date with friends. Click here to get a look at the U.S. Pizza menu.

HOW TO ENTER: To throw your name in the online hat for the FOUR show tickets and U.S. Pizza gift card, just click the big orange comment button below and tell us about one of your most memorable days (or nights). The day you went bungee jumping? Was it the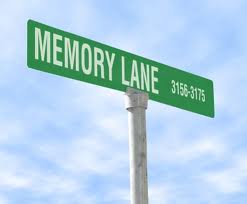 day you met your husband? The day you got married? The day you saw the Grand Canyon or Niagra Falls? The middle-of-the-night hour when your baby came into the world?
Right now I'm remembering how nervous and emotional I was the day I took our firstborn to his first day of kindergarten. I cried like a baby in the parking lot and he was absolutely fine! Your turn. Tell us what you remember most about a one-of-a-kind day in your life.
You can also email your answer to giveaways@nwaMotherlode.com.
HOW TO INCREASE YOUR ODDS: It's SO easy. Just send a quick email to your friends/family to let them know about the giveaway. (They might want to enter, too!) And be sure to put giveaways@nwaMotherlode.com on the CC line of your note so we can give you proper credit for helping spread the word. You'll get an extra chance to win for each person you tell.
If you'd like to take luck out of the equation, you can guarantee your seats at this show by calling the Walton Arts Center Box Office or by clicking here to order tickets online. (These tickets would be an awesome Valentine's Day gift if your sweetie is a music lover!) Good luck in the drawing. A winner will be chosen AT RANDOM at the end of this week.